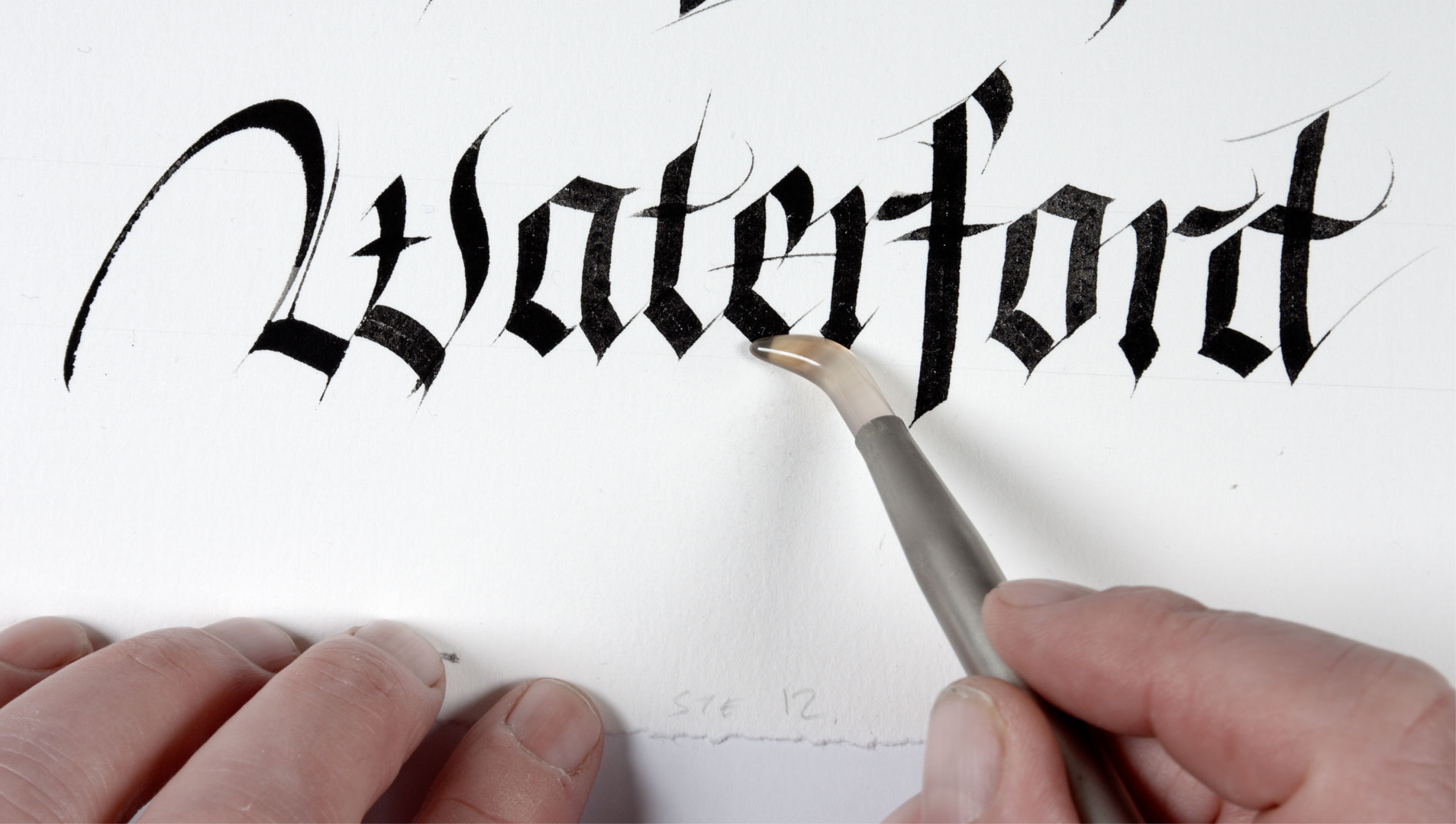 Danny Morgan born in County Waterford on the 17th April 1912, came from strong horseracing stock with his lineage made up of Morgans, Murphys and Widgers (his grand-uncle being Joe Widger who won the 1895 Grand National on Wild Man from Borneo). Danny's father John was one of eight brothers who were jockeys and the only one to hold amateur status.
Danny Morgan's uncle Frank Morgan was an adept trainer who achieved Cheltenham Gold Cup success in 1925 with Ballinode, becoming the first Irish-trained winner of the Gold Cup, known as the 'Sligo Mare' it was also the first mare to win the race. Though John Randall and Tony Morris in their book A Century of Champions would consider the chestnut coloured horse to be a 'poor' winner of the illustrious race. Ballinode was named after the Sligo village where its owner, Christopher Bentley lived, and was trained at the Curragh, Co. Kildare. The mare's grandsire was Desmond who was the leading sire in Great Britain and Ireland in 1913 (the stallions who offspring won the most prize-money during the flat racing season). Frank Morgan's son Tom saddled Yahoo to second place in the 1989 Gold Cup behind Desert Orchid.
The younger Morgan began his horseracing apprenticeship with Basil Jarvis at Green Lodge Stables and the Grange, Newmarket in 1924. The Munster Express reminisced in 1946 of the incidence of Morgan being fitted for his first set of riding breeches:
…a little story of Danny's first introduction to the jockey's wardrobe. For his first riding breeches, Danny was measured in a Waterford house – Messrs. Robertson Brothers, of 88, The Quay. And he was fitted by a Waterford tailor, Mr. Daniel Hallahan, at present residing at Tycor Avenue. He tells me that Danny looked and felt as proud as Punch when he first "took silk" just before he went over to serve his apprenticeship to B. Jarvis.
Jarvis was considered of 'cheerful nature', beginning his trainer career in 1909 upon becoming too heavy to compete as a jockey in flat races. His notable success included four winners at the Royal Ascot meeting of 1921 taking home the Gold Cup with Periosteum. Jarvis' only trained winner of a classic was Papyrus winning the Epsom Derby in 1923. Morgan subsequently switched from flat racing to National Hunt, riding mainly for Ivor Anthony. Anthony was one of three brothers who were jockeys (his younger brother Jack rode three separate winners of the Grand National) and was Champion Jockey in 1912. He retired around 1924 due in part to an injury sustained from a fall at a meet in Ludlow aboard Tedney. It was a partnership which would lead to Cheltenham Gold Cup success in 1938 with Morse Code. The only horse to defeat Golden Miller at the festival. Other successes with Anthony included the Champion Hurdle in 1934 with Chenango and victory in the same race in 1947 with National Spirit.
Anthony's training style is noted in Jumping: A Different Game about the life and career of Gordon W. Richards, starting with Anthony speaking to Richards:
"This jumping game is very different from what you have been used to,"…without another word, out came the stick as we rode down the village street and he hit me on the knees, hit me on the arms and hit me up the bottom, repeating as he did go, "Bottom forward, hands down, a different game these horses. Good boy. Just keep practising and you'll be all right…"
Danny Morgan was approaching the end of his stint as stable jockey, but he was a tremendous role model for any aspiring young rider. His record speaks for itself. Richards career was ended after breaking his back after a fall at Perth Racecourse and subsequently trained two winners of the Grand National with Lucius in 1978 and Hallo Dandy in 1984.
Morgan also has the distinction of having worn the colours of three different British monarchs, being successful for two of them (Edward VII and George VI). One local paperreported in November 1936 on his ride aboard Marconi, the first horse to run for King Edward VIII that:
Keen disappointment was occasioned in Waterford last Tuesday when it was found that Marconi, the first horse to run in the name and colours of King Edward VIII, and ridden by that popular young Waterford jockey, Danny Morgan, did not make turf history at Wolverhampton as was expected. He blundered when well-placed and finished a long way behind the leaders. Odds of 5-4 were laid on Marconi, although he had 16 rivals. He was lying second approaching the last hurdle but one. To the general dismay, he blundered on landing. He blundered again at the last hurdle and finished about tenth. Marconi has never won over hurdles. He has won two steeplechases. Major Barrett, his trainer, was very disappointed at the horse's failure.
Notable races which Danny Morgan rode to victory include the Scottish Grand National (three times in total, 1931, '35 & '38), the Welsh Grand National in 1936, Grand Sefton in 1935 and the Champion Chase (also three times with victory in 1933, '36 & '38).
Alas, the National at Aintree would continue to prove elusive for the Morgan family with the Waterford News reporting in 1937 that:
Golden Miller, the mount of Danny Morgan, the popular young Waterford jockey, had faded out of the picture long before the end, thus once again disappointing his hosts of admirers and supporters and a large body of Waterford enthusiasts who were hoping "Danny" would at long last break a tradition in a great family of horsemen.
Unfortunately for Morgan he was defeated by Royal Mail trained by Ivor Anthony. Morgan's ride that day, Golden Miller is the most successful Cheltenham Gold Cup winning horse ever, winning the race five years in-a-row from 1932 to 1936. Five of Danny's uncles had ridden in the Grand National with the closest coming to victory in the fabled race being William who came second on Matthew in 1902 (behind Shannon Lass).
The first of his winners of the Scottish Grand National in 1931 was reported by the Waterford News, 'Annandale, the property of Lady Glenaff, which was ridden into third place in the Grand National at Aintree last month, won the Scottish Grand National on Saturday at odds of 6 to 1. The horse was ridden to victory by Danny Morgan, the youthful Waterford jockey…' Morgan replaced his brother Tommy for the race, who had ridden Annandale at Aintree but was recovering from injuries sustained at Sandown ten days prior to Danny's success. Tommy Morgan in his third public race aged 14 rode Viaduct to victory at Epsom at odds of 25/1 finishing six lengths clear of second place.
For the 1938/39 season. Morgan rode over fifty winners in England, his best figures since he started racing and was reported to be 'sailing to America on the "Queen Mary"' that May for a holiday after the season's successes. The British Champion Jockey for that campaign was Fred Rimell with 61 winners.
Perhaps nearing the end of Morgan's career as a jockey was recorded in the Munster Express in April 1946 with 'Waterford people were sorry that Danny Morgan had no mount in the Grand National. That was due to circumstances which Danny had no control. But in another big race at Liverpool – the Liverpool Hurdle – he, so to speak, got his own back by winning on King of the Jungle at a nice price for his supporters.' Missing out on one of the premier events of the National Hunt season must have been a blow.
Morgan followed in his uncle Frank's training footsteps by starting as a trainer in 1947. His greatest success coming in 1959 with Roddy Owen claiming the Gold Cup at Cheltenham. Twenty-one years after he won the rac
e as the jockey aboard Morse Code. He became the first of five Gold Cup winning jockeys to also go on to win the race as a trainer. Fortune favours the brave as Roddy Owen capitalised on the leader of the race Pas Seul falling at the last and in doing so impeding two of its closest pursuers. Trained at the Curragh, Bobby Beasley was the victorious jockey after Bunny Cox had contacted the owner of the horse to tell him to give Beasley the ride as he had done better on Roddy Owen previously.
While closer to home in Waterford, the Irish Independent noted in August 1961 that:
Evening racing came to Tramore in earnest yesterday when a crowd rivaling Tuesday's big attendance thronged the enclosures. It was a happy holiday crowd with a large percentage of County Waterford racegoers who gave vent to their satisfaction when Tax Law, trained by popular Waterford man, Danny Morgan, and owned by his wife, came storming up the hill a clear winner of the Stewards' Handicap Chase. It was Danny's father, incidentally, who owned the first winner at the Tramore meeting 50 years ago.
Morgan died in 1984 aged 72. An able horseman with an impressive career in National Hunt racing, Danny Morgan continued a fine tradition from that of his grand-uncle Joe Widger and his uncles the Morgans with his popularity among racegoers a clear indication of the admiration and esteem in which he was held.
Read the blog here with imagery: https://waterfordtreasures.wixsite.com/wattreasuresblog/post/danny-morgan-cheltenham-gold-cup-winning-jockey-trainer?fbclid=IwAR0qFPXF2Ym2RD_k7XZ1Ex54BCxNTyi4GMrdC4JJXR3C_1vsRKh13YOJuB4
#LoveWaterford #KeepDiscovering #History