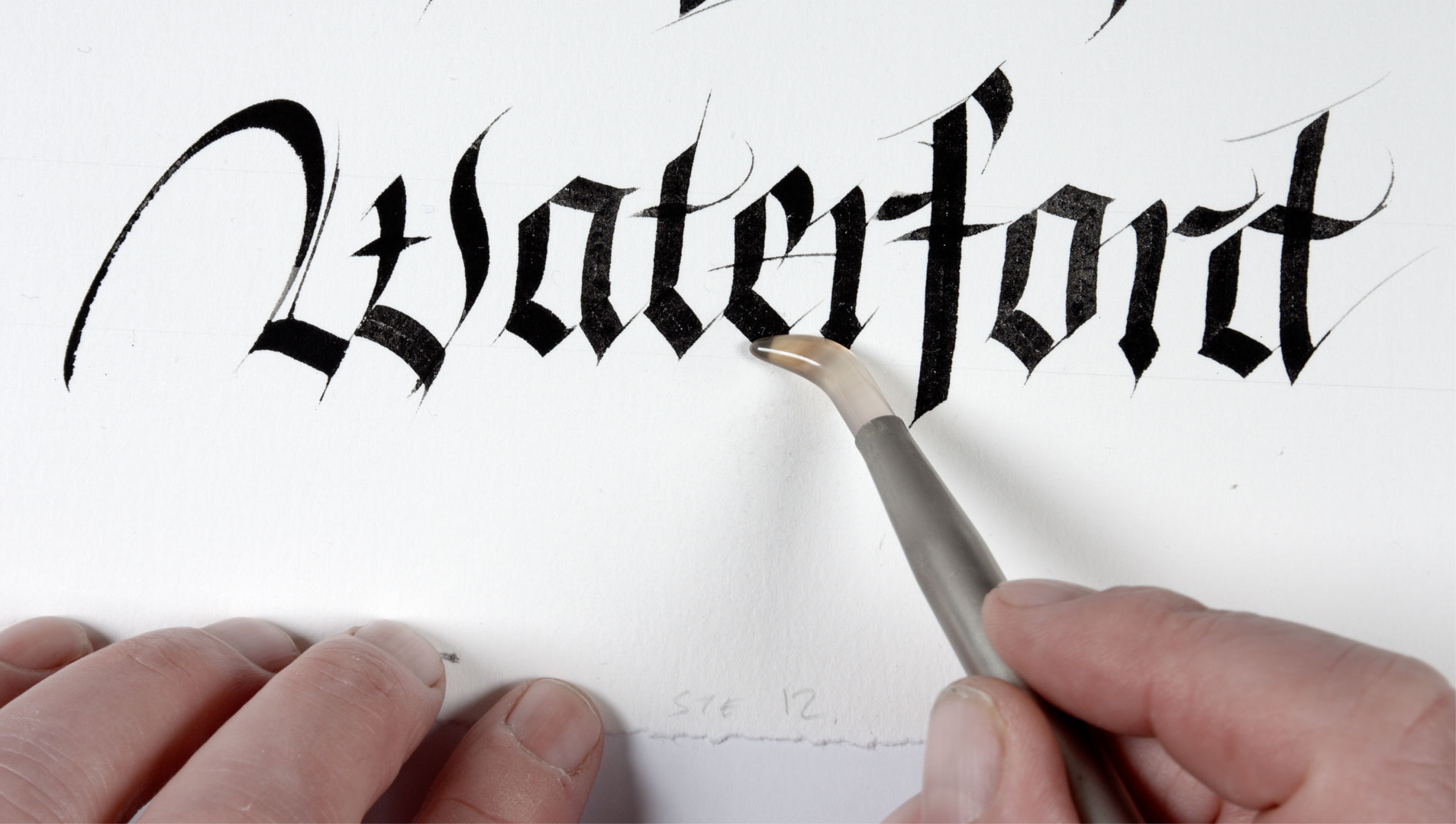 The Crème de la Crème of the Watch World Head for Waterford's International Festival of Time
The crème de la crème of international watchmakers have set their travel plans for Waterford for the inaugural 'Waterford International Festival of Time' this May 20th to 22nd. Sixteen of the world's most famous horologists have now been confirmed for the festival weekend. They will be showcasing their masterpieces of time, design and engineering at the Waterford Treasures Museums in the City.
Commenting on the upcoming festival Curator of the Irish Museum of Time and Director of Waterford Treasures Eamonn McEneaney said: "It's very exciting to be welcoming a vast array of world-renowned clock and watchmakers to Waterford – home to the Irish Museum of Time. These are the most respected Masters in the world of contemporary independent watch and clock making and many of these watchmakers have three and five years and longer waiting lists for appointments and others have their future lifetime books of work filled with orders so this is an incredibly unique opportunity to enjoy meeting them, observe their masterpieces and chat with them about their work and process. "
Reading like a "Who's Who" of contemporary watch and clock making, festivalgoers will have the opportunity to view, for the very first time in Ireland, masterpieces, which have defined the careers of these celebrated, award-winning and even Guinness World Record holding creators. The visiting watchmakers include three Irish makers brothers John and Stephen McGonigle and also Bryan Leech. Vianney Halter of France, Andreas Strehler, Marc Jenni and Thomas Prescher of Switzerland; Sebastian Naeschke of Germany, Patrik Sjögren of Sweden, Philippe Narbel of Switzerland, Christian Lass of Denmark, Bastien Vuillomenet of Switzerland, Rune Bakkendorff of Denmark, Giles Ellis from the UK and Paul Gerber of Switzerland. Plus Bernhard Lederer who is one of the original members of the elite and most respected watchmaking bodies, the invitation-only AHCI (Académie Horlogère des Créateurs Indépendants), or Academy of Independent Watchmakers.
In addition to the master craftsmen of the watchmaking world a very special event will be hosted at City Hall where author and former Curator of Timekeeping at the Royal Observatory Greenwich Mr David Rooney will take to the stage to discuss his work and his book, the acclaimed 'About Time: A History of Civilization in Twelve Clocks'.
The weekend promises a celebration of the centuries-old traditional crafts, skills and techniques, which continue to be perpetuated by the hands of watchmaking's most prodigious talents. Set in the city's historic Viking Triangle, the Irish Museum of Time is the newest addition to the Waterford Treasures experience, having opened in 2021. Within the refurbished nineteenth-century gothic-style church, a meticulously curated collection of historically significant long case and table clocks and watches from Ireland and abroad are preserved in all of their majestic elegance, for generations to come.
Opening to the public on Friday, May 20th and running until Sunday, May 22nd, between 10:00 and 17:00 on each of the three days, the inaugural International Festival of Time in Waterford is a unique and very special event which captures the spirit of contemporary independent watch and clock making, and one which introduces this extraordinary world of high mechanical complications and uncompromising hand finishing to a steadily growing number of Irish watch enthusiasts and aficionados.
Admission to the Festival is included in a 'Freedom of Waterford' ticket to Waterford Treasures Museums that gives access to all Waterford Treasures museums and a walking tour. The Festival of Time Lecture by David Rooney will take place on Friday 20th May at 7.30 pm in the Large Room and is FREE but bookable at [email protected].
For further details on the inaugural festival see waterfordtreasures.tribedigital.com
ENDS
Media Contact: For further details or to arrange an interview with one of the watchmakers, Mr David Rooney or with the Irish Museum of Time curator please contact: Ann Power 086 3065588 Email: [email protected]
LIST OF VISITING WATCHMAKERS
John McGonigle (Ireland) – website – Instagram
Stephen McGonigle (Ireland) – website – Instagram
Vianney Halter (France/Switzerland)
– website – Instagram
Andreas Strehler (Switzerland) – website – Instagram
Thomas Prescher (Switzerland) – website – Instagram
Bernhard Lederer (Switzerland) – website – Instagram
Sebastian Naeschke (Germany) – website – Instagram
Patrik Sjögren (Sweden) – website – Instagram
Philippe Narbel (Switzerland) – website – Instagram
Christian Lass (Denmark) – website – Instagram
Bastien Vuillomenet (Switzerland) – website – Instagram
Rune Bakkendorff (Denmark) – website (in
Danish only) – Instagram
Bryan Leech (Ireland) – website – Instagram
Giles Ellis (UK) – website – Instagram
Paul Gerber (Switzerland) – website –
Instagram
Marc Jenni (Switzerland) – website – Instagram
Not confirmed but still hopeful of joining us:
David Brailsford (UK) – website – Instagram
Alessandro Rigotti (Italy) – website – Instagram
Sébastien Billières (Switzerland) – website – Instagram