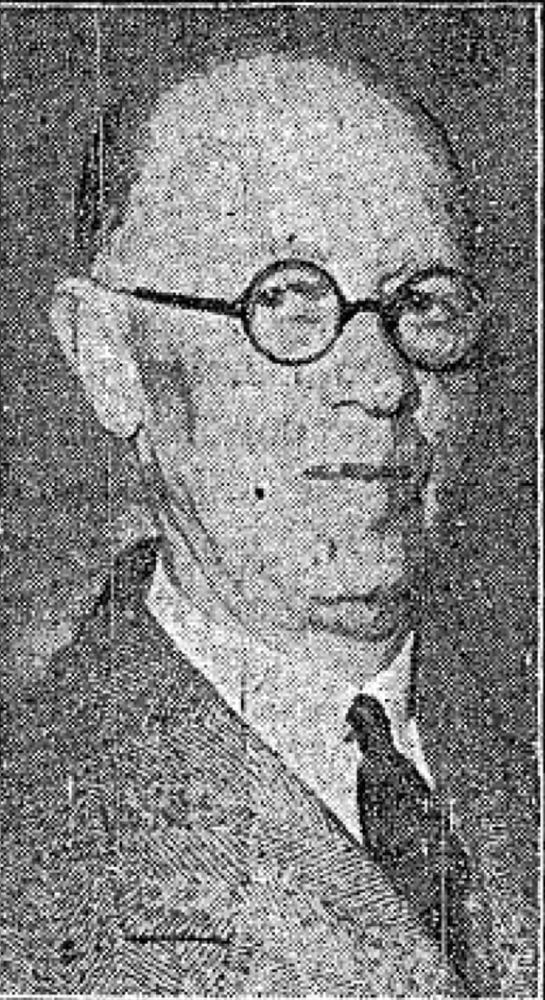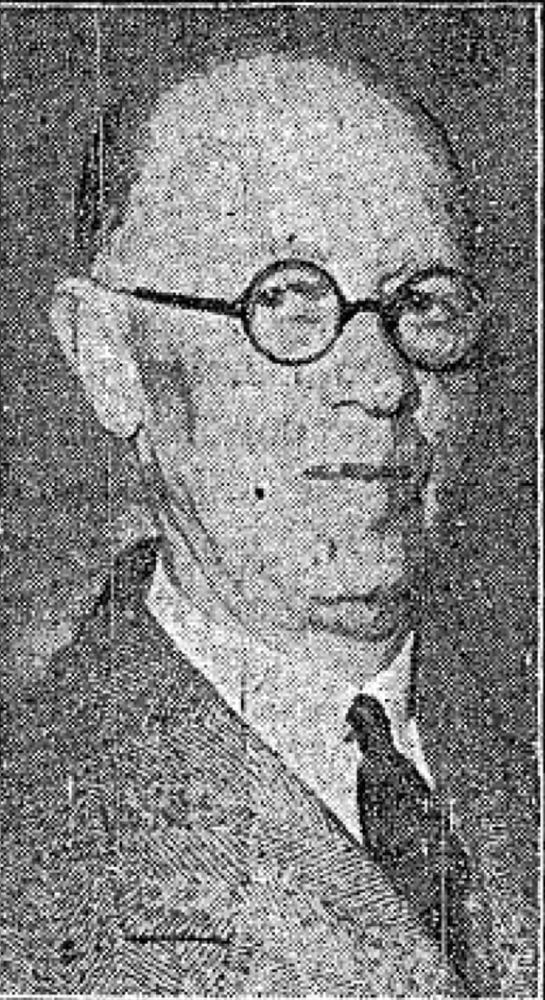 Born in Tramore, County Waterford, Lionel Richardson lived at Weston before moving to Prospect House at Kilcohan in Waterford city. He was educated at Malvern College and upon leaving Cambridge Union, he frequently visited the Daffodil Gardens at Browdie Prestigne in Radnorshire and Guy Wilson of Antrim. The Waterford News & Star outlined that 'these visits inspired a great interest in daffodil growing and the development of highly specialized bulbs.' His 'breeding' of daffodils began with acquiring material from the gardens at Lisadell, sparing no expense in his endeavour to develop an impressive collection.
A chance of a pollinated seed on 'Mary Copeland' opened the way for his many excellent double daffodils. Richardson's bulbs would be named after Irish towns such as Blarney and Kenmare, or renowned racecourses to battles such as Matapan and Narvik. As an amateur, he exhibited his daffodils at flower shows in London after the end of the First World War. Richardson displayed his flowers for the first time at the Royal Horticultural Society Show in Dublin in 1915, winning the Lord Ardilaun Cup for a collection of 50 varieties.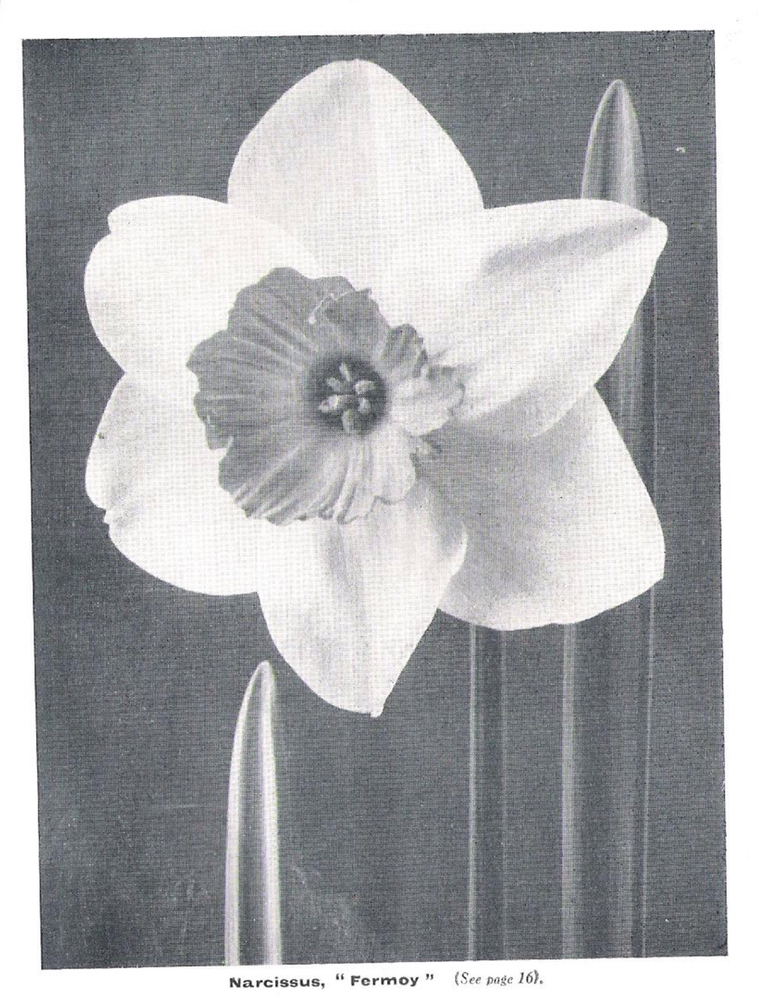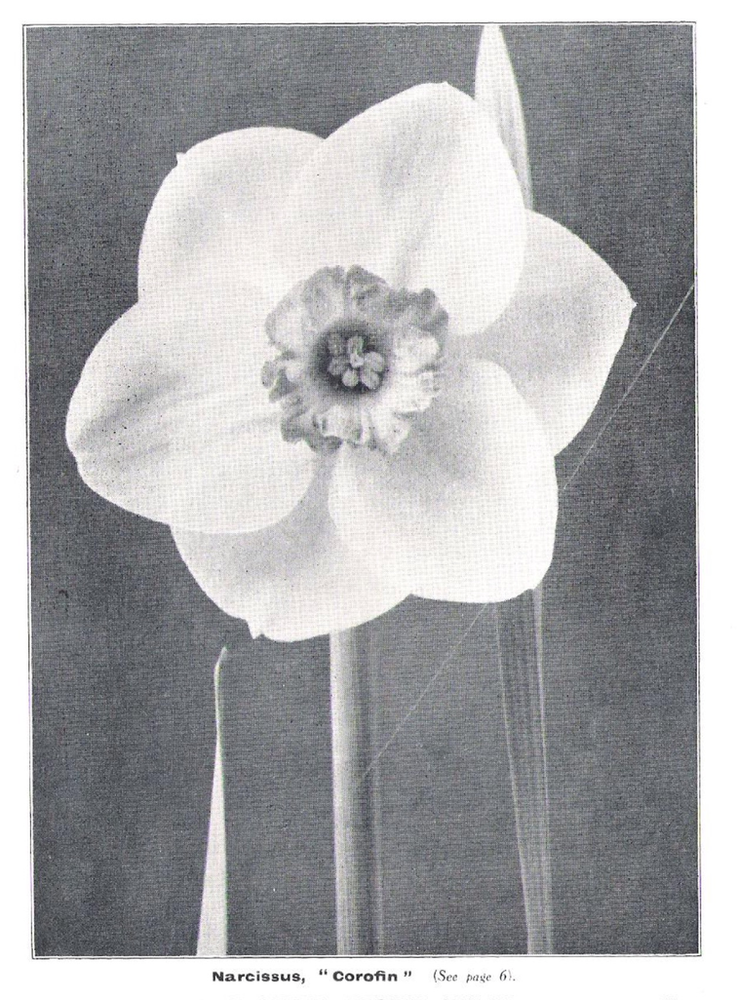 From 1922 he relinquished his amateur status (the pursuit becoming too expensive to just be a hobby); his passion for cultivating daffodils became a successful business with the United States a popular destination for his bulbs. Exhibiting at shows in Birmingham, London and America allowed him to demonstrate his skill in horticulture. By 1927 he had won numerous gold medals at gardening exhibitions in Dublin and London as well as garnering five first prizes for his daffodils at the Horticultural Hall in London that year.
Lionel Richardson would go on to win the Engleheart Cup twenty-two times, the Midland Daffodil Society's Bourne, Cartwright and Leamington Cups on numerous occasions as well as 64 gold medals and copious amounts of first-class certificates for his cultivation of daffodils. The Engleheart Cup, named in honour of Rev George Engleheart for his revolutionary endeavours in cultivating daffodils was established in 1913 by the Royal Horticultural Society. It is awarded annually to the display of the best 12 daffodils all bred & raised from seed by the exhibitor. It is the most coveted award at the RHS's Daffodil Show in London.
The business side of Richardson's passion is illustrated in the Irish Independent from May 1940:
Some of his bulbs command quite fantastic prices. These bulbs can be obtained through Messrs. Sir James W. Mackey, Ltd., 23 Upper O'Connell St., Dublin, while Messrs. Knowles and Son, the well-known Grafton St. florists, are acting as agents for sale of the blooms. They are making special window displays of these which are attracting admiring crowds.
A variety of daffodil he cultivated named 'Krakatoa', named after the volcanic island between Java and Sumatra, could reach up to £100 for a single bulb. The Dutch journalist Kees Van Hoek noted that Richardson 'would only sell the four he had of that variety for a cool thousand. Hence, of his more exclusive varieties, five pounds a bulb is about the moderate average price!' At the Royal Horticultural Society show in London in 1945 Richardson's 'Krakatoa' was 'the most admired of a conspicuous feature.' It had taken Richardson 15 years to acquire the quality of bulbs to then develop them to perfection.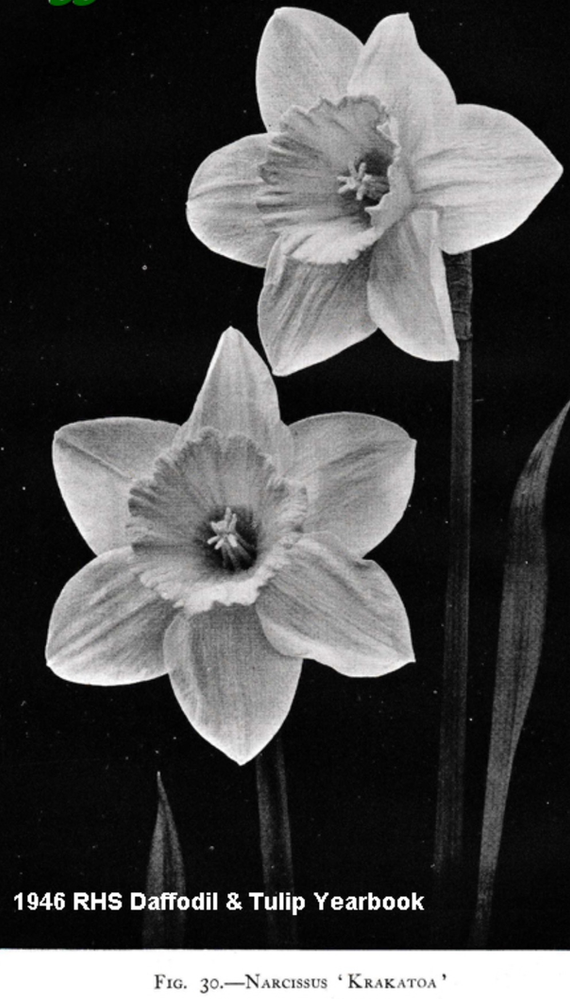 In 1941 he was awarded the Gold Medal of Honour by the Royal Horticultural Society of Ireland for his 'conspicuous service to horticulture.' The Munster Express opined in 1942 that 'he [Richardson] even sent blooms to Holland, which is something like exporting tea from Ireland to China' such was the quality and reputation he had developed in the horticulture world. He was even invited to judge at the Heemsteed Annual Show in the Netherlands.
His gardens were visited by van Hoek in 1945 who outlined that:
We went through the gardens where, in 175 beds, spread more like so many low mattresses on the earth, each carefully covered by sea sand like a porous eiderdown, the daffodils had already begun pushing up their green stalks. In a good month's time these huge wards of beds (each bed sixty-five feet long by three feet wide) will have their protective screens around them, made of Kentish hop and six feet high, preventing the wind from spoiling the blooms. I have seldom seen outside Holland such spotless order, such perfect regimentation, as if pensioned sergeant-majors had been recruited as gardeners, for even the stalks grew as if along invisible ruler. In a special treasure plot neat slates divide the bulbous growths. No wonder that even the Dutch have felt that here was a man from whom they could learn, and invited him to judge at their world-famous floral Shows.
In his 50th year of raising daffodils, Richardson became only the second Irishman after Sir Frederick Moore to be made a vice-president of the Royal Horticultural Society. Over the course of his 36 years of competing at the Royal Horticultural Society's shows he also won the P.D. Williams medal several times and the Veitch Memorial gold medal for his services in the cultivation of daffodils. The Irish Times detailed he 'won widespread fame in 1958 by developing a pink-cupped daffodil – the first with a colour other than yellow.'
Upon his death on the 17th October 1961 an appreciation in the Irish Times by a W.J. T finished with:
Those who knew him best will miss him most, for he was the perfect embodiment of a gentleman, shy, unassuming and of unswerving integrity. He was kind and generous to a fault, while his judgement was level-headed and wise at all times.
There is a rich symbolism in the fact that the flowers he created will come to life at the time when we commemorate the Resurrection of our Lord. Here, indeed, is comfort for those who are bereaved. This is His gracious message to the mourner, the proof and pledge of life eternal.
A reflection of the times in which Lionel Richardson lived, the idea of Richardson's work coming to life every Spring would appear to be a most fitting thought.
His wife Helen Richardson would continue to grow daffodils after the death of her husband going on to win 20 gold medals at the Royal Horticultural Society show. She was the subject of a John McCarten article for the New Yorker magazine in 1971 detailing the maintenance of her husband's work and legacy as well as her own career as a horticulturalist. Nearly 30 years after van Hoek's visit McCarten detailed:
There are about 100,000 bulbs planted in the fields around Prospect House. There are roughly 350 named varieties, but hundreds more never develop into anything worth cultivating or christening. It takes 5 years to transform a daffodil seed into a bulb, & out of 5,000 seeds you'd be lucky to be rewarded with 200 bulbs you wanted to keep. Prospect House has 80 customers in the U.S. Pedigrees are so important that she has them detailed on a computer-it's known as George-which is used by Dr. Tom Throckmorton, who lives in Des Moines, Iowa. Head gardener, Jack Goldsmith has been there 43 years. They sent 170 blooms to the London show recently – 190 varieties – but usually they send more. The flowers are endlessly varied in color, not just the familiar yellow. Prospect House isn't devoted exclusively to daffodils. Mrs. R. grows tomato plants for the market & has a fine big herd of Jersey cattle. She also has an old-fashioned Victorian garden.
She continued to develop daffodils and kept a track of them with the most advance of technology. The admiration of Richardson bulbs still exists with the American Daffodil Society note of the legacy of the Richardsons that their 'flowers were known for the depth of color in the red/orange cups of the flowers.'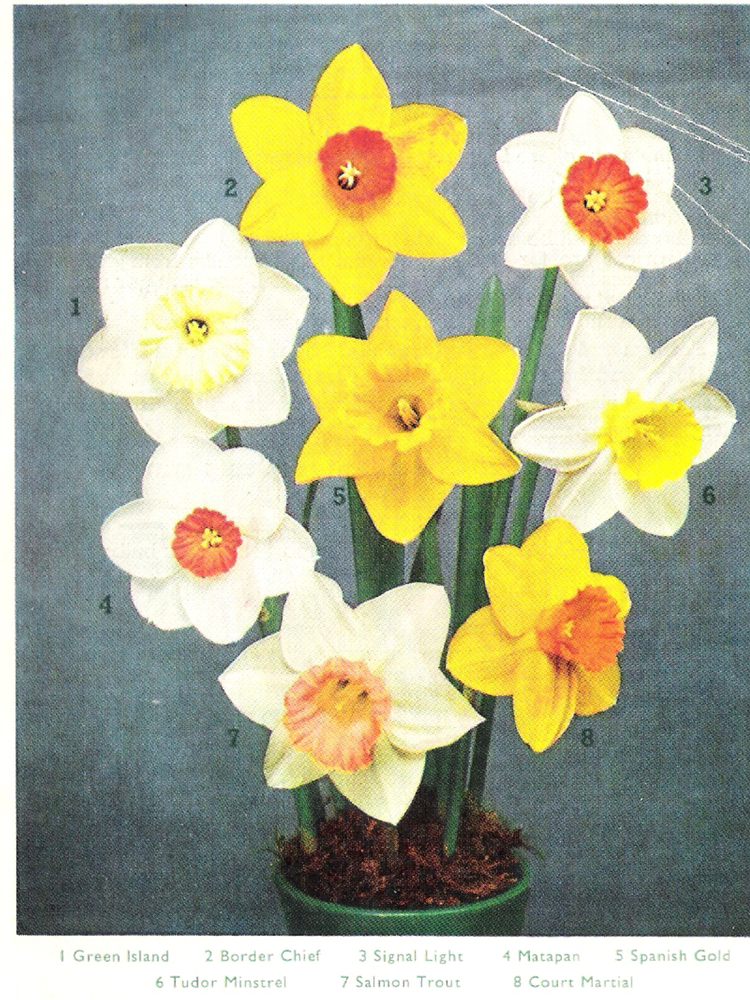 To think that from Kilcohan came one of the most renowned and innovative of horticulturalists, the subject of numerous newspaper articles, revered across the world, and honours aplenty whose work can still be seen with each Spring and the wonderful colours of their daffodils.