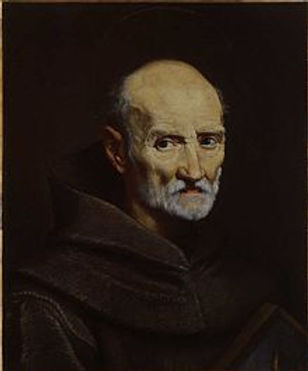 This blog was initially posted in March of 2020 during the beginning of the Covid-19 pandemic when the country was entering lockdown for the first time.
This year's St. Patrick's Day is different to most, with many of us confined to our homes, bars and restaurants closed across the country and social distancing in full swing. So, what better day to learn a little history? And what better day to do it…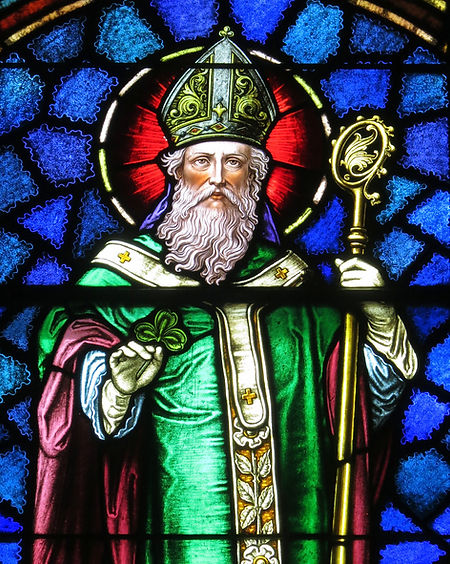 Most of us in Waterford know of Luke Wadding, the Irish man who was almost Pope and the founder of St. Isidore's College – but did you know that it's Wadding we have to thank for St. Patrick's Day? (Some of you did, I know – but there aren't so many St. Patrick's Day/ Waterford links for a blog so work with me here…)
Born (on October 16th, 1588) and raised in Waterford, Wadding's family were important merchants and on his mother's side the Lombards were an old English family (with roots in Lombardy, Italy) who had been Mayors and influential figures since the foundation of the city. Religion was important to this Catholic family and no less than five of his brothers became Jesuits, probably inspiring young Luke to do the same. He was a very bright child and probably owing to the wealth and connections of his family he gained proficiency in Latin early-on and joined the Society of Jesus in 1601, but when he was just fourteen years old, tragedy struck.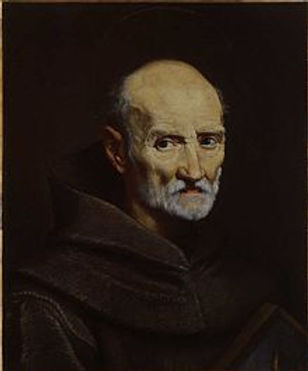 In 1602 another wave of an unknown plague swept through Waterford and among its other victims it swept off Wadding's mother: Anastasia Lombard. In those days, fear of disease and a lack of knowledge about the mechanisms of illness meant that even the bodies of the deceased were feared, and despite her important place in Waterford society, Anastasia had to be buried outside the city walls along with the rest of the victims. In the aftermath of his mother's death Wadding accompanied Matthew, his brother, to Lisbon and there he joined the Franciscan Friars. It is possible that his interest in joining the friars had first been sparked by spending time around Greyfriars in Waterford, which was by then the Holy Ghost Hospital, a place for charity and medical treatment ministered by friars despite the law prohibiting this.
Greyfriars Church, site of the Holy Ghost Hospital with a statue commemorating Wadding installed outside
His studious nature suited the work of the friars and while he joined to get involved in charity, fate had other plans for him. He was ordained in 1613 and quickly became one of the most respected and well-known Franciscan theologians at work in mainland Europe. From the first days of his career, Hugh O'Neill the exiled Earl of Tyrone – attempted to convince him to become part of the Irish mission but Wadding's superiors were sure that his future lay in education. He taught at Louvain, the Jesuit College at Utrecht and Theology at the University of Salamanca.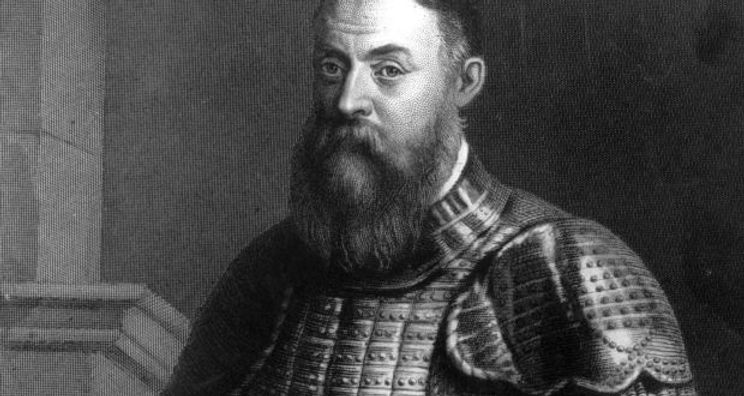 Hugh O'Neill, the Earl of Tyrone, who is buried near to St. Isidore's College – via the Irish Times
He eventually moved to Rome and this is where our story begins. Wadding never forgot his Irish roots and upon his arrival in the Eternal City, Wadding saw the need for a centre of education for the Irish in Italy. Due to the religious persecution in Ireland, many young Irishmen went abroad to gain a Catholic education but in Rome, their needs were largely ignored. The Franciscan Minister General gave Wadding a small, unfinished church and convent which was saddled with debts in order to accomplish his goal, but Wadding took charge of it anyway and set to work establishing St. Isidore's into a school worthy of his fellow Irish Franciscans. Wadding installed a huge and important library in the college of manuscripts dating as far back as 1400. In St. Isidore's he also betrayed his first fondness for St. Patrick when he installed him as a co-patron saint of the college.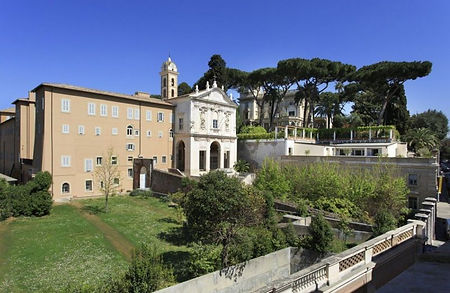 St. Isidore's in Rome, the college founded by Wadding – Via Wanted in Rome
Later Wadding would lend his support to the 1641 uprising of Catholics in Ireland and allegedly sent arms and men to Ireland to help the cause. He also persuaded the Pope to send Archbishop Giovanni Rinnuccini, though even with the men, arms, money and 20,000 pounds of gunpowder, the effort was a failure. Nevertheless, Wadding remained a popular figure in Rome, there were attempts to make him a cardinal, though they never came to fruition – however, he did receive a number of votes in the election of a new pope, making him the only Irishman to ever get close to such glory. However, it is his work on the calendar of saints which makes him important to us all today.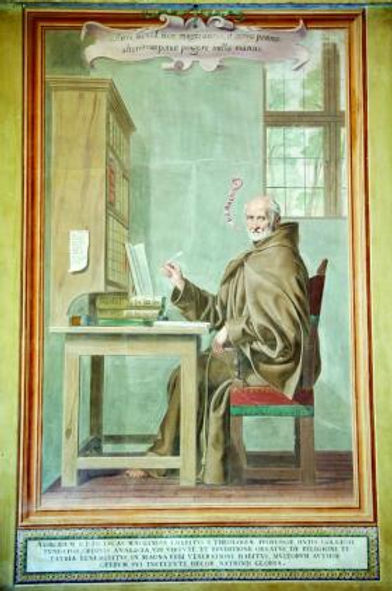 Via History Ireland
It is widely held that after he established his reputation in Rome, the Pope himself asked Wadding to lend a learned eye to helping to create a comprehensive calendar of saints. Wadding completed his task dutifully but thanks to his patriotic Irishness, along with all of the well-known Saints like Anthony and Francis, Wadding snuck in an extra, slightly lesser-studied Irish Saint – Patrick. March 17th had been observed by the Irish as St. Patrick's Day since the tenth century, but only when Wadding gave church sanction to this did it become a huge spectacle of parades and céilithe. Strangely enough one of the places integral to the international importance of St. Patrick's Day – and to its status as a national holiday – was Waterford.
In February 1903, before the 17th of March was ever made a national day of celebration, a meeting was held in the Town Hall in Waterford where the citizens unanimously voted to make St. Patrick's Day a 'general holiday' where local businesses would close in order to allow everyone to celebrate. Strangely enough, this included all of the local pubs, which hardly seems in the spirit of the modern holiday. The 'patriotic movement' to declare the day a 'National Holiday' must have been a success as later that same year it was declared a national holiday under the Money Bank (Ireland) Act.
The most famous story of St. Patrick, as we all know, involves him exiling all the snakes from the island of Ireland
Traditionally, St. Patrick's Day is celebrated with parades, céilithe, fun and merriment in bars up and down the country and a mass dedicated to St. Patrick himself. None of these are possible today as we join together as a country to fight the threat of Covid-19. Authorities are urging us to observe social distancing as much as we can and that includes avoiding gatherings of family and friends. It isn't easy, but we all have to do our part, and while for you it could amount to nothing more than a flu, for the elderly and vulnerable among our population the reality could be so much worse.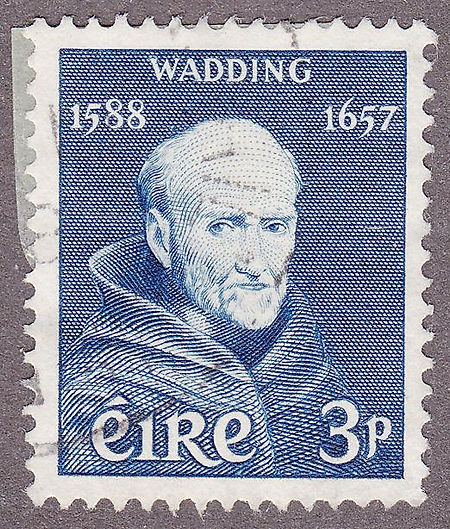 A commemorative stamp featuring Wadding
Be smart, be safe and most importantly: Lá Fhéile Pádraig sona duit!!!