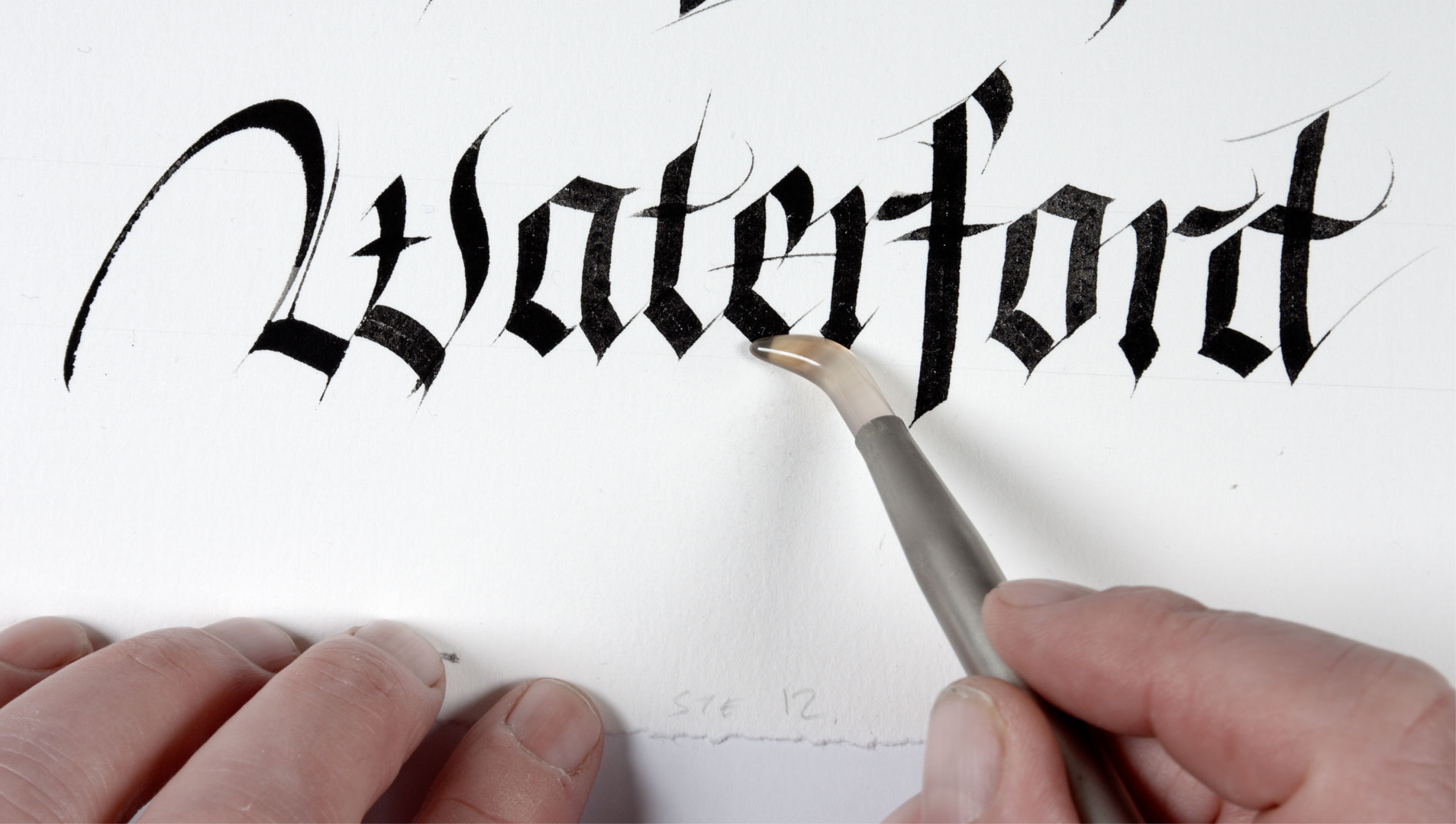 ​The Mayor of the Waterford Metropolitan District Cllr Eamon Quinlan, the Director of Waterford Treasures, Mr Eamonn McEneaney and in the presence of members of the Veale family, some whom had travelled all the way from New Zealand, accepts the 19 century, oil on canvas painting of the sailing ship 'Melina' into the Waterford Municipal collection.
The 'Melina', a two-masted brigantine, 152 tons and measuring 93.4 x 21.9 x 12.9 fee…t, built in Newfoundland in 1853 by W Knight and in its time one of the fastest vessels sailing out of Ireland, was owned and skippered by Master Mariner Laurence Veale (1831-1894) from about 1867. His family owned a fleet of sailing ships which carried cargo between Waterford, Dungarvan, Youghal and South Wales. Tragically his son Augustine drowned off the 'Melina' in the River Suir on 5th July 1882 aged nearly 15 years.
One of Laurence's sons, Thomas, born in 1856 captained the schooner 'Elvira Camino' and lived in 24 Michael Street where his wife Mary (née Wall) had a shop and where he died in 1926. In 1932 she moved to Churchtown, Dublin to follow her two sons, Laurence and Michael, bringing this painting with her, and it remained there until its return to Waterford in 2015 loaned by her family. Mary Veale died in 1936 in Churchtown and is buried in Ballygunner, together with husband Captain Thomas Veale and his parents, Captain Laurence and Ellen Veale.
The painting was, according to family lore, a sailor's painting; it was restored in 2015 by Justin Laffan in Co Waterford.
By kind permission of Gabrielle Veale and Thomas FJ Veale and with gratitude to Thomas A Veale (1936-2015), family historian