Early Years: the Mahons – a family of golfers
Patrick Joseph Mahon was born around 1906 or 1907 and named after his father. There are a number of P.J. Mahon's noted as small farmers, labourers and fishermen. We do know his father was recorded as working in insurance and living at Laytown when he received slight injuries when hit by a motor vehicle while cycling in September 1937. One certainty was that the younger Patrick also known as Paddy was educated at Mount Sion CBS in the heart of Waterford city. Paddy's brother Charlie attended the same school and excelled academically receiving a scholarship with CIE (at one stage it appeared that Paddy would become a railway clerk) and later lived in the Glen just a short distance from the city's quays. Yet Paddy Mahon was to follow a different career path completely by becoming a professional golfer.
We know as a young man, Mahon caddied in Tramore and Waterford and was a student of P.J. O'Sullivan (later captain of Tramore Golf Club). His first steps into golf as a career was as an assistant professional at Waterford Golf Club, followed by professional positions at Rathdowney, then Birr, Co. Offaly and eventually settling at the Royal Dublin Club around 1934. Paddy wasn't the only member of his family to leave a mark on the Irish golf scene. His brother J.A. Mahon would take up duties at Castlebar links in April 1938 while two years later his other brother C.P. competed at the Irish Close Championship in June 1940.
His Game: 'very smoothly and very surely'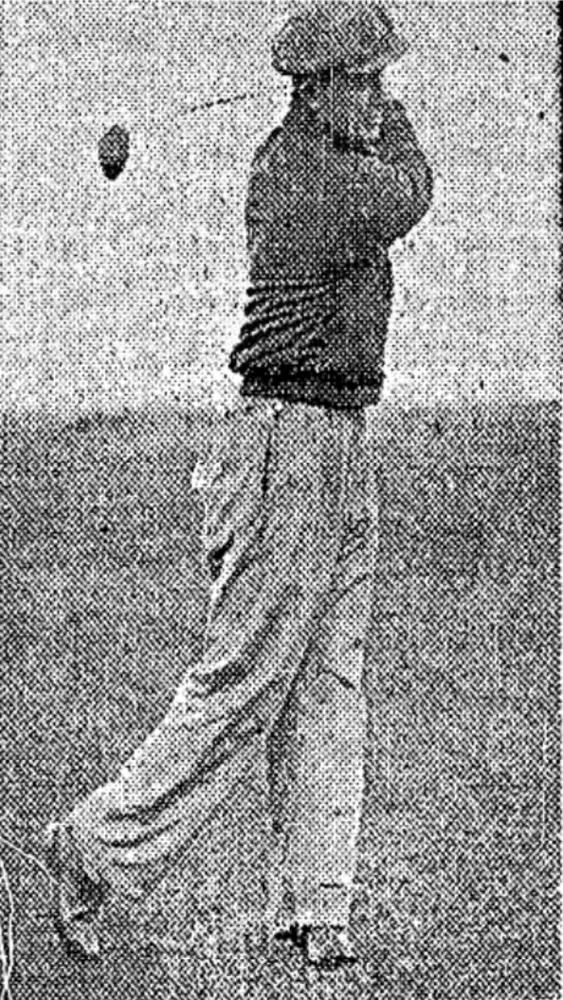 Mahon was of diminutive stature reaching 5"3 in height and weighing 9 and a half stone. Yet the Irish Independent noted that 'few players of his time had greater length with a wooden club'. Mahon stressed to the Irish Press that the core aspect of his game was 'timing…and that the power comes from the hips.' A later showing at the Irish Professional Championships in August 1944 saw the Press reminisce that the strength of Mahon was 'his driving showed all of unique – sweetness' while he 'hardly raises his left heel off the ground in the backswing' a technique which he did not pass on to his students. His style was noted as one possessed by few professional golfers with his pitching and approach play a great strength.
Yet his weakness was putting and later in his career, stamina and confidence would become issues which impeded him from destroying the field and claiming more championships and tournaments. When his putting was going well it was described by 'Machrie' as ''he seems to slide the ball on the green very smoothly and very surely.' Though the Press believed 'he had that unfortunate habit…of shooting the whole works on the first couple of rounds and blowing up after that'. Yet the Irish Independent again noted that Mahon had a 'cheerful temperament [which] was unruffled by success or failure.'
From competitor to contender: 1935 Western Isles Champion – first Irish golfer to win a tournament in Britain
From 1932 to 1936, Mahon finished runner-up four times (1932 at Royal Dublin and1933 at Castlerock) at the Irish Professional Championship. The year 1932 saw him represent Ireland in matches against England and Scotland. His best performance at a major British tournament came in 1934 when he finished in a five-way tie for fourth place at the Dunlop-Southport tournament held at Southport and Ainsdale Golf Club. Mahon made his first appearance in the Open Championship in a quest for the Claret Jug but missed the cut by a single stroke (his first round of 72 had him placed in tied 10 position). His move from Birr to Royal Dublin was the start of his greatest performances to come for the remainder of the decade.
In 1935 he won the Western Isles (North of Scotland) Championship on Islay from a field comprised of American and British players. This made him the first Irish professional to bring a British title across the Irish Sea. His aggregate score of 283 saw him four shots ahead of the chasing pack to claim the prize of 150 guineas. The Glasgow Herald concluded that Mahon was 'one of the most promising young professional golfers that Ireland has produced since the war'. Two weeks later he competed at the 70th Open Championship at Muirfield and hit an impressive first round of 71 to place tied seventh on one under par. His challenge would fade as he would finish the tournament in tied for 40th place. A breakthrough year was a signal of further successes to come in the following two years.
Peak Years:1936-37
It is acknowledged that his peak years where from 1936 to 1937. The latter year was to be his most golden. In '36 he qualified for the Daily Mail tourney (which he would finish in tied 27th) and won the Dunlop-Irish tournament at Royal Belfast with an aggregate score of 298. His quest to qualify for another Open Championship started well with an opening round of 73 but heavy rain led to the abandoning of play and the earlier scores in qualifying cancelled. His last two rounds of 78 saw him miss qualifying by a single stroke. Once more he finished runner-up in the Irish Professional Championship finishing four shots behind Joe McCartney. At the same tournament his brother J.A. then an amateur at Birr made a hole in one with his tee shot at the 125 yard twelfth at Galway. September 1936 saw Paddy finish third at the Morecambe-Penfold Northern Open Championship six shots behind winner Percy Alliss.
Mahon opened his remarkable 1937 season with a tied for third finish at the Daily Mail tournament. His golfing ability was further illustrated in April 1937 when he finished as runner-up in the Silver King £1,000 professional golf tournament at Moor Park, Rickmansworth. Mahon was one off the lead of the winner, former Open champion Henry Cotton, with the Royal Dublin golfer's skill and ill-luck typified by his play on the sixteenth hole. The former Mount Sion student needed two shots under par from the remaining three holes to claim a momentous victory. This appeared against the odds on the 480 yards which was uphill and had to be played against the wind. The Irish Press recorded that 'Mahon's seemingly frail physique appeared to be unequal to the task – but he put all his heart into a glorious brassie shot which finished on the green and the problematic four seemed a certainty.' Having put himself in position for the win, his four foot putt ran around the lip of the hole to stay on the edge meaning a fifth stroke was needed and thus ending his chance of winning.
This was far from a failure though as the Irish press concluded that it was one of the best performances by an Irish golfer up to that point. Returning to Dublin with a £100 cheque from his efforts at Rickmansworth seem to signal bigger things ahead and the possible departure of Mahon from being a regular presence on the Irish golfing circuit.
One of his most notable rounds of his greatest year was a 66 (second round) on the Hesketh course at Southport in the Dunlop-Southport £1,600 tournament which he finished in a more than receptable 6th place.
1937 Ryder Cup controversy
Mahon was being touted as making the Ryder Cup team for 1937. George Duncan was being suggested as a non-playing captain (as he was supposed to have the 'Indian sign' over Walter Hagen, his US counterpart) while Henry Cotton, Charles & Reggie Whitcombe, Dick Burton and Dal Rees were all nailed on to make the team. Mahon was considered a certainty only for the issue of the residency rule. The Ryder Cup Deed of Trust had been reviewed and revised to stipulate that players had to be born in and resident in their respective countries. The deed referred to Great Britain which the PGA took as a literal interpretation of excluding those born and living in Ireland. The Royal Dublin golfer missed out on selection as the American team claimed their first Ryder Cup victory in Britain.
French to British Open Championship: highs and lows
Yet Mahon was not content with just competing at Irish and British tournaments. June 1937 saw him enter the French Open Championship and becoming the first Irish Professional to compete in a foreign championship. He travelled from Ireland to Leeds for a tournament at Moortown before making his way to Paris to play at the St. Cloud course. With an aggregate total of 288, Paddy Mahon finished ten strokes behind M. Dallemagne (who retained his French title) in sixth place.
The following month Mahon defied doctor's orders to play the first day of the qualifying stages for the British Open Championship at Carnoustie (he played a round of 70 at Burnside which was a new record at the time). Of this round the Herald of Glasgow noted that Mahon 'would probably have been selected in the Ryder Cup team but for his Irish nationality, and who is regarded here as a possible winner'. Mahon didn't make the cut at Carnoustie as the Munster Express detailed that he suffered from a severe cold, on the first two nights he went straight from the 18th green to bed and that it was noticeably that his 'hands shook as he putted'. A consequence of this was that he had to pull out of the Irish Open at Portrush for what was described as 'a long holiday'.
'Mahon is the most talked-of golfer this year': World No. 1?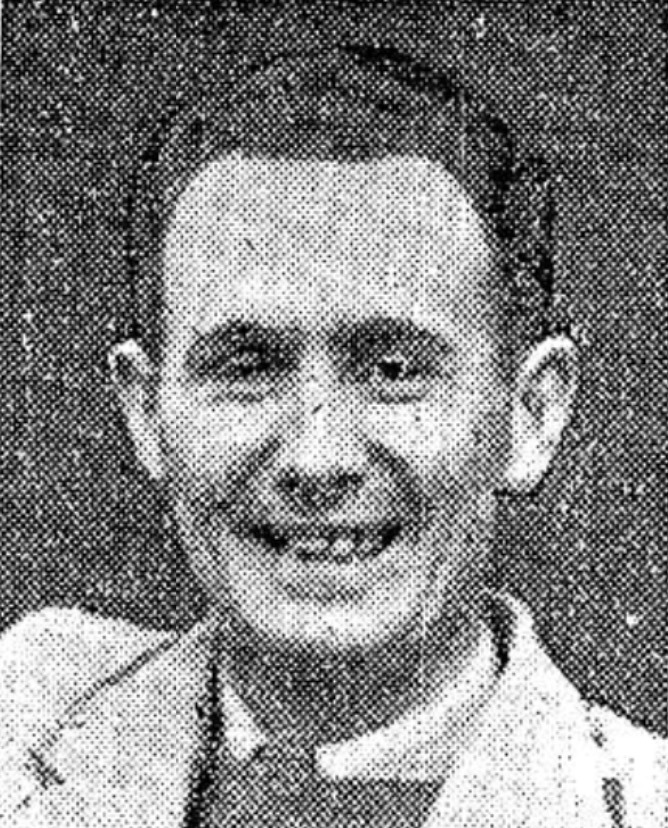 The Irish Independent in recording his absence from the event highlighted that 'apart from Henry Cotton, Mahon is the most talked-of golfer this year.' Nevertheless statistics published by the Irish Press in July 1937 of professional golfers who had completed 18 rounds or more at major tournaments placed Mahon top of the list with an average of 71.95 strokes over 22 rounds, just a fraction ahead of Open Champion Henry Cotton. Of this astonishing statistic the same publication concluded that Mahon had done 'much to put Irish golf on the map…He has…the distinction of having led the world's greatest golfer over half a season's tournament play.'
He returned to action in August 1937 to win his first Irish PGA Championship finishing on an aggregate score of 298, ten shots ahead of tied second place J. McCartney (Holywood) and J. McKenna (Bundoran). It appears Mahon's ability to keep the ball on the fairway with length was the key to his success. His increased confidence and an improvement in his short game had seen him grow in stature by taking the opportunities which presented themselves.
In September he would finish in second place at the 6,701 yards course at Wentworth which was won by Arthur Lacey. It was his third round of 68 which brought him in to contention as he moved up the leader board from 6th place to tie third with Henry Cotton going into the final round of play. His putting again deserted him in a round which saw him three putt twice on both the 4th and 12th hole. His final round of 69 saw him as the only player to break 70 twice on the last two rounds. The season saw Mahon finish second in the Harry Vardon Trophy competition with a final average of 71.90 missing out on the prize by 0.28 of a shot behind Charles Whitcombe. This finish saw him invited to the Penfold Professional Golf League for 1938. He would finish bottom of the 12 man league on 5 points (one win and three halved games).
Commercial Activities: Classes at Clerys
Mahon was now giving lectures and lessons in golf in the sports department of Clerys. He would also contribute articles to the Irish Sports Review concerning golf swing and technique. The Cork Examiner noted in November 1937 that 'it will be readily conceded that Mahon is the greatest golfer that Ireland has yet produced.' Such was his renown Irish papers of the period frequently had advertisements with Mahon promoting Dubtex elasticated trousers.
It appeared that 1938 would be his busiest year to date playing all the big English tournaments as well as a number of exhibition matches pencilled in. Though the heavy schedule would be blamed for his lacklustre performance in finishing runner-up in the Michael Moran Memorial Cup of Royal Dublin to Pat O'Connor (Woodbrook Club). The same year Mahon married Moira Coleman and the couple would have four children together.
At the Open Championship at Royal St. George, 18-year old James Bruen of Muskerry Co. Cork was tied for the lead with shooting a 70 in the first round. Mahon was three shots further back. However the Cork junior would shoot an 80 the next day to miss the cut. Mahon who was still plagued by health issues was putting in a gallant performances being only seven off the lead. The Evening Echo suggested 'as he proved several times last year, he is capable of a very strong finish, and he can be depended upon fully to uphold the prestige of Irish golf.' He finished in tied 20th in what would prove to be his best performance at the most prestigious and historic event in golf.
Later career
Ill health would appear to plague Mahon for the rest of the decade and into the 1940s. As he battled Fred Daly to win a fourth Irish Professional Championship in a row in August 1940 his challenged faded. 'Onlooker' remarked in the Cork Examiner:
The champion showed not alone that it was possible to get good figures but that it did not require any spectacular efforts to do so. He played run-up shots to every green, except at the sixteenth, where he had to pitch: he was sometimes short, never too strong, and he was always putting for his fours. They were not the kind of shots you would marvel at in retrospect, but they yielded the figures, and the figures are the only things that matter in a championship. Mahon's subsequent loss of confidence was the most amazing feature of the championship. He missed enough short putts to give him the title by several strokes.
The Irish Press in August 1943 noted an item on the agenda of the Leinster branch of the Golfing Union 'which should and will probably be raised at this meeting is that concerning Paddy Mahon, the Royal Dublin professional, who now finds himself virtually out of a job and certainly without a home. Doubtless the G.U.I. will give sympathetic consideration to a man who has done so much for Irish golf.'
Mahon's last great showing came at the Irish Professional Championship, with the Irish Press in August 1944 noted 'his driving showed all its usual almost unique – sweetness. His approach play was grand, and on the green he avoided those lapses, which put black marks on the cards of the majority of the players'.
Legacy
Mahon was a well-known figure in both Britain and Ireland prior to his untimely death aged just 38 in 1945. He had won the Irish Professional Championship three years in a row – 1937 at Portmarnock; 1938 at Portrush and 1939 at Bundoran. In the five years previous to his first win at Portmarnock he was runner-up on four occasions. His five professional wins and being the first Irish golfer to win a tournament in Britain is not a fair reflection of a man who did so much to promote the game and lead a path that Fred Daly would follow and surpass subsequently. Perhaps if he had played in that 1937 Ryder Cup things could have been so very different. His tragically young death has allowed his story to be lost in time and sadly a young family without a father, the greatest tragedy of them all.