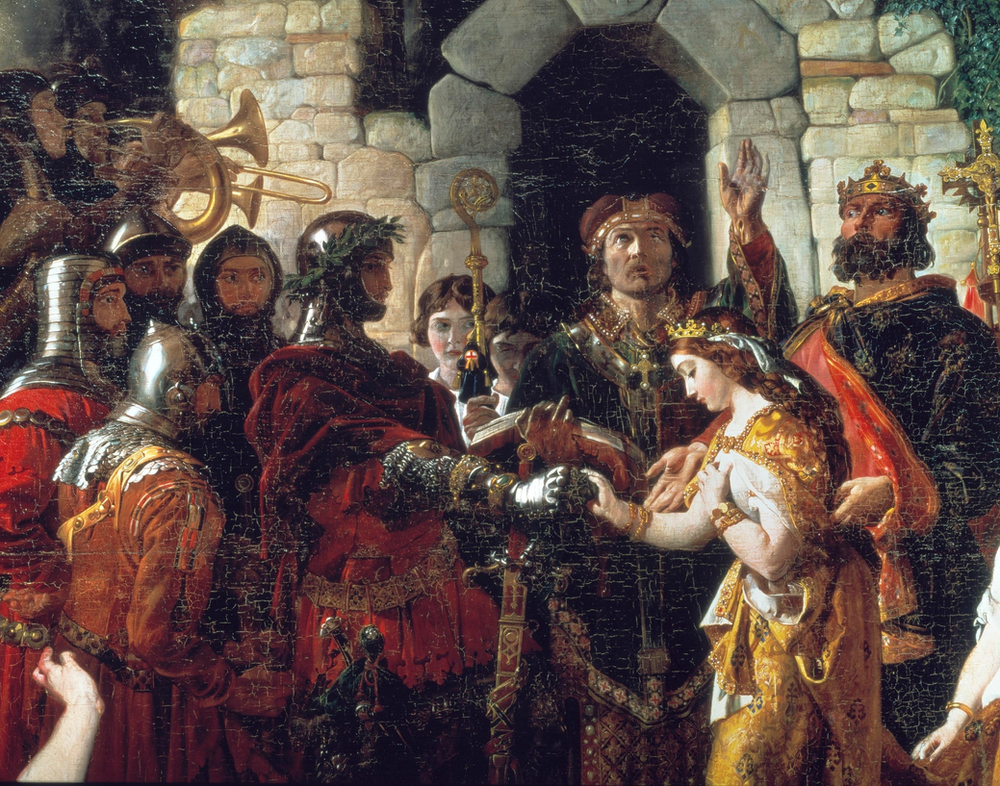 The last few days have been full of excitement for many as the city prepared for a royal visit from the Prince of Wales and the Duchess of Cornwall. Their Royal Highnesses have been to Ireland before – ten counties in fact, but this is far from the first rodeo for Waterford. In fact we've had many visits over the years from foreign royals – the first of them more than 850 years ago.
It all began in 1171 when King Henry II touched down on Irish soil to solidify the victory of the Anglo-Normans over the Native Irish and Hiberno-Norse. Henry arrived in something of an anxious state as nobody was entirely sure whether Strongbow, who had married Aoife Mac Murchadha a year earlier in the conquered city of Waterford following a short siege would relinquish his hold. He touched down in October with a force of 500 knights and 4000 men at arms. Despite the unease with which the King approached Strongbow, the Earl knew his best move was to appease his King rather than trying to hold his hard-won territory and he, and the conquered city of Waterford, immediately succumbed.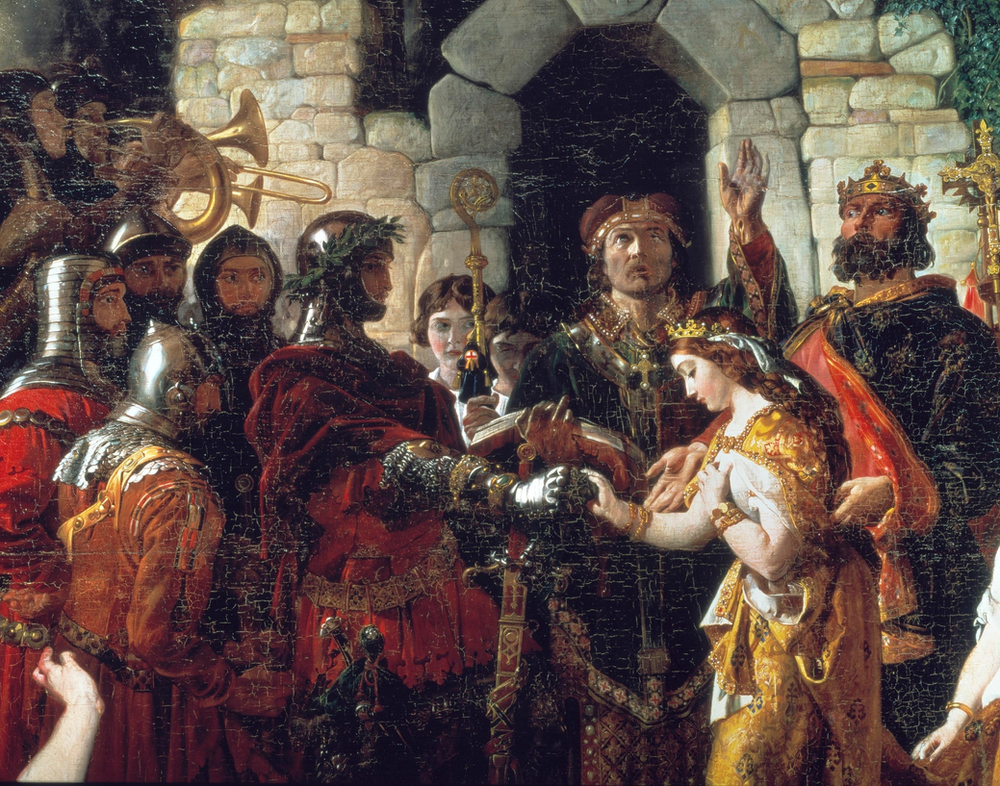 His successor came twice; once in 1189 when he was still Prince John and again in 1210 as King John. He likely stayed in a castle near the site of the present Widows Apartments. King John gave a murage grant to the city which gave rise to the building of the city walls that encircled Waterford throughout the medieval period. He was of course known as the builder King. John has gone down in history as one of England's worst Kings but in Waterford the campaign of wall building seems to have made him a popular figure – he is even depicted on the Great Charter Roll with a hawk on his arm, a symbol of nobility.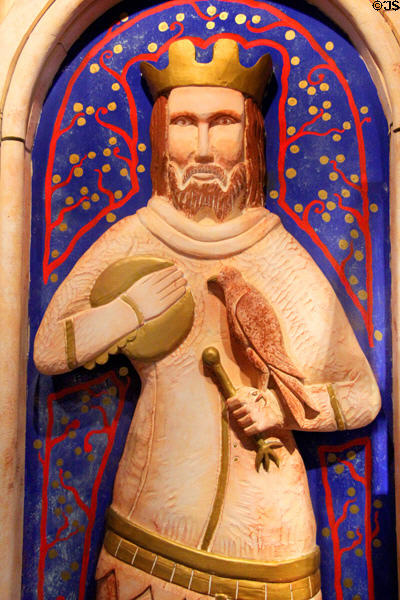 Next came Richard II, the doomed King. When Richard arrived Waterford was very different to the city that Henry II had seen. We don't know much about his movements when in Waterford but we know he came twice and likely stayed in the Franciscan Friary at Greyfriars. He first arrived in October of 1394 accompanied by a large army in order to pacify the forces of Art MacMurrough, the formidable King of Leinster who was in revolt and in control of much of the crown's Leinster colony. He came again in May 1399 but his second visit proved ill-fated when his absence from London allowed his cousin Henry Bolingbroke to make a bid for his throne. The King was dead less than a year later, and died a prisoner in Pontefract Castle. His stays in Waterford are honoured by a quote from Shakespeare's Richard II on the site of the Friary which played host to the royal retinue.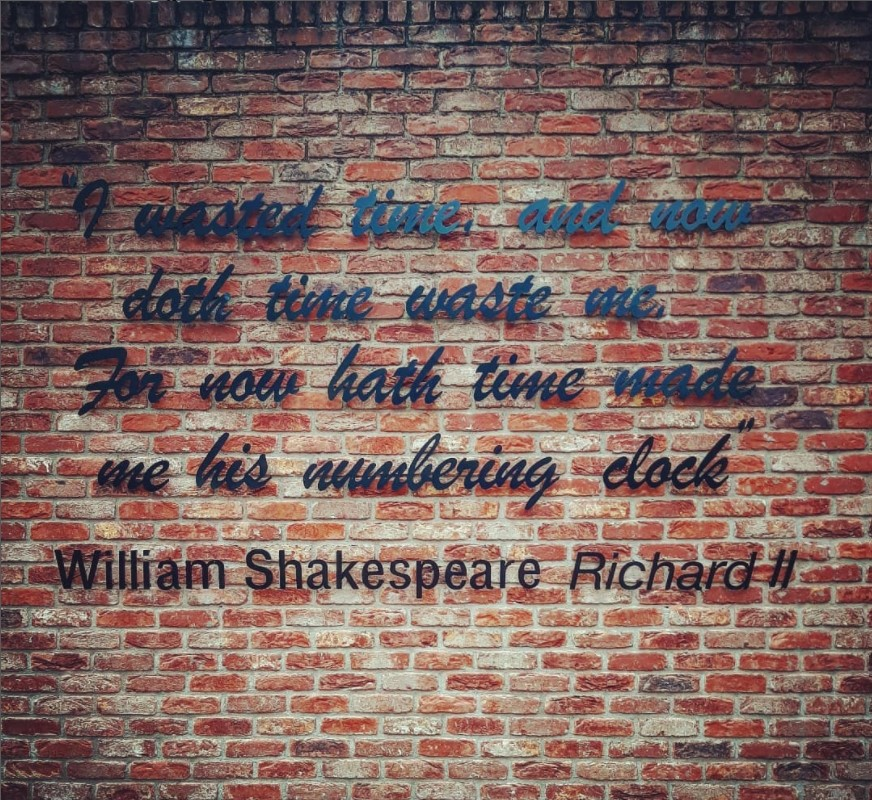 In 1690 Ireland played host to the Williamite Wars, with the Battle of the Boyne famously taking place in Co. Meath. During those weeks of struggle and strife in Ireland both James II, deposed King, and his Son in Law, William III were in Waterford at some point that year. This isn't our only connection to that famous battle. In Greyfriars Church, the very site of Richard II's visit, lies the grave slab of Sir Neal O'Neill, Irish Chieftain and victim of the violence of that struggle, lies in the chancel of the French Church.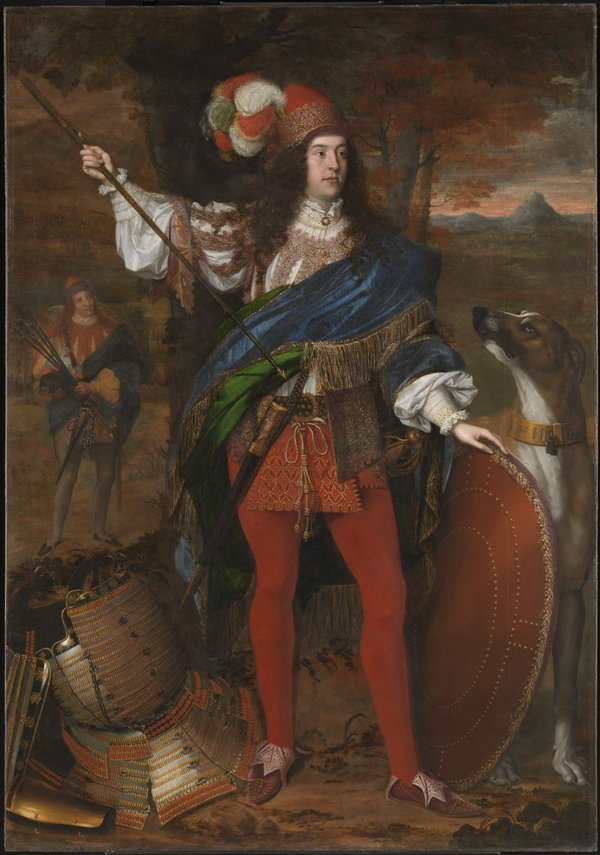 Prince William Henry visited the original Waterford Glass factory in 1787. The factory had opened its doors in 1783 and quickly attracted fashionable and royal patronage for the quality of their work. The Prince breakfasted in the Large Room at City Hall and then toured the factory where he viewed workers putting the finishing touches on a chandelier being made for Parliament House.
Queen Victoria arrived on our shores but she didn't quite set foot on local soil, in fact she remained on the Royal Yacht and city residents crowded the quay to catch a glimpse of her. The Queen and Prince Albert came to Ireland on a visit in 1849 and sailed up to Waterford on August 4th. The Queen, an avid diarist, recorded on that day 'Albert decided on Going up to Waterford but as I was feeling rather tired, I preferred remaining quietly on board & sketching'.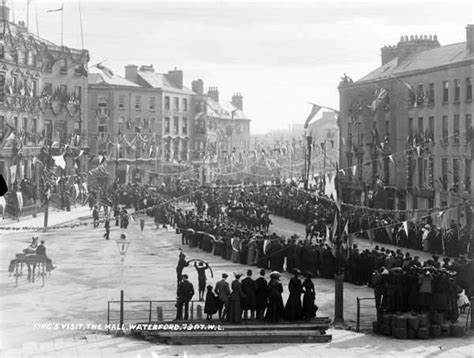 Our last Royal Visit was in 1904 when Edward VII came calling by train. The King and Queen remained in Ireland for five days on their visit and saw Waterford as well as Dublin, Kilkenny and Cork. Pictures from that visit show huge crowds lining the streets of Waterford city to welcome the royal couple and a veritable parade making its way up the Mall. One of the banners used to welcome them is on display in the Bishop's Palace. Another urban legend about town says that the King may have enjoyed one too many drinks while here and knighted the Mayor right there in the train station…
On their visit today their Royal Highnesses will view Waterford's Great Charter Roll in the Medieval Museum. This 4 metre long charter roll was made in Waterford in 1373. It is now regarded as one of the great treasures of medieval Ireland because of the number and quality of the illustrations. It includes portraits of the kings of England from Henry II to King Edward III who was on the throne when the roll was made. Very interestingly, Charles and Camilla will be the fifth royals to view this magnificent artefact in person. Way back in 1373 the roll was brought to court to be viewed by Edward III and thanks to it, Waterford got itself a coveted wine trade monopoly which brought wealth and prosperity to the city. In 2011 Queen Elizabeth II and Prince Philip viewed the charter roll in Dublin Castle on their official visit to Ireland and today this tradition continues.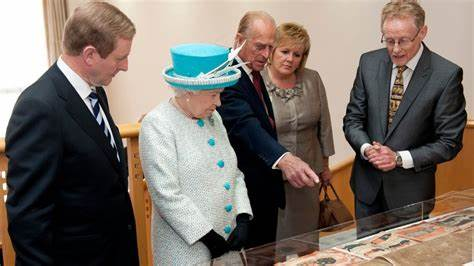 When Prince Charles and Camilla, the Duchess of Cornwall, touch down at Reginald's Tower today they will be following in the footsteps of many royals who came before them and celebrating in a history we share together – even Reginald himself (Or Rognvald as his friends more likely knew him) came from distant shores and went on to become a King. So lets give them a warm welcome – Lord knows we've had the practice!