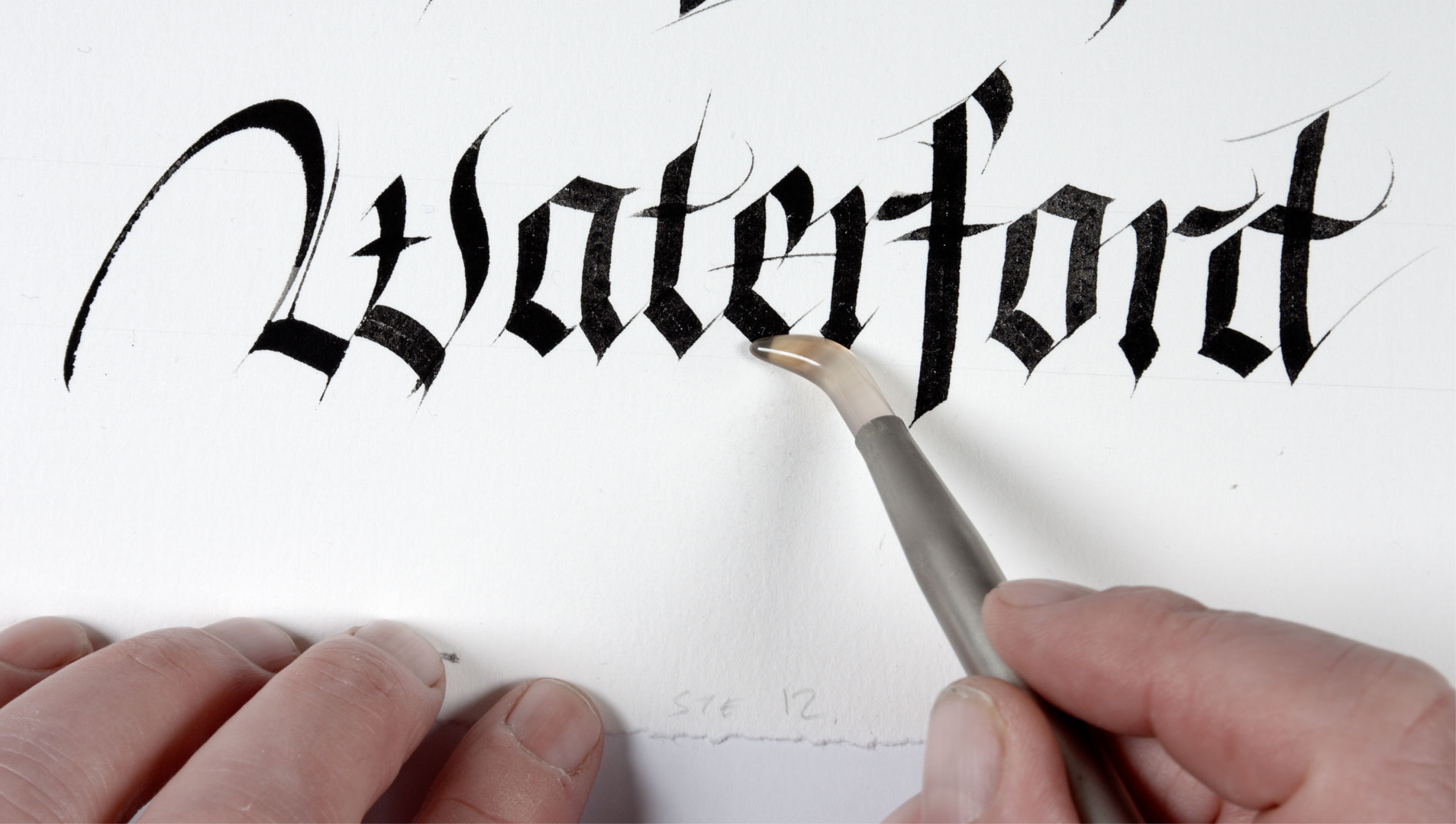 Staircase Landing of the beautiful Georgian Bishop's Palace.
The elegant grand staircase accommodated 18th century ladies' dresses.
In former times, guests to the Bishop's Palace were greeted here, called the piano nobile (Italian for noble level). Depending on your status the Bishop himself might greet you or his secretary might bring you to him in the adjoining audience room.
The paintings include four of a distinguished local medical family and original portraits of Kings William III (William of Orange) and George I.
The very fine carved and painted pine chimney piece was made in 1758 by John Kelly of Dublin for the Dublin townhouse of Robert West, son of a Waterford alderman and founder of the Dublin Society Drawing Schools. Kelly worked closely with John Houghton who worked for the Palace's architect,
Richard Cassel. The inset of Breccia Violetta marble was carefully chosen to complement the chimney piece. Above hangs a portrait of Thomas Milles, Bishop of Waterford 1708-1740, whose epitaph is "I found brick, I left marble" (from his many building projects). Milles preceded Charles Este (Bishop of Waterford 1740-1745) who commenced the building of this Bishop's Palace.
Also on the landing is an Irish mahogany bookcase made about 1775, containing some of the library of Bishop Este, attested by his signature on many books. The oldest book on display, the writings of St. Augustine, was printed in Basle, Switzerland, in 1528.