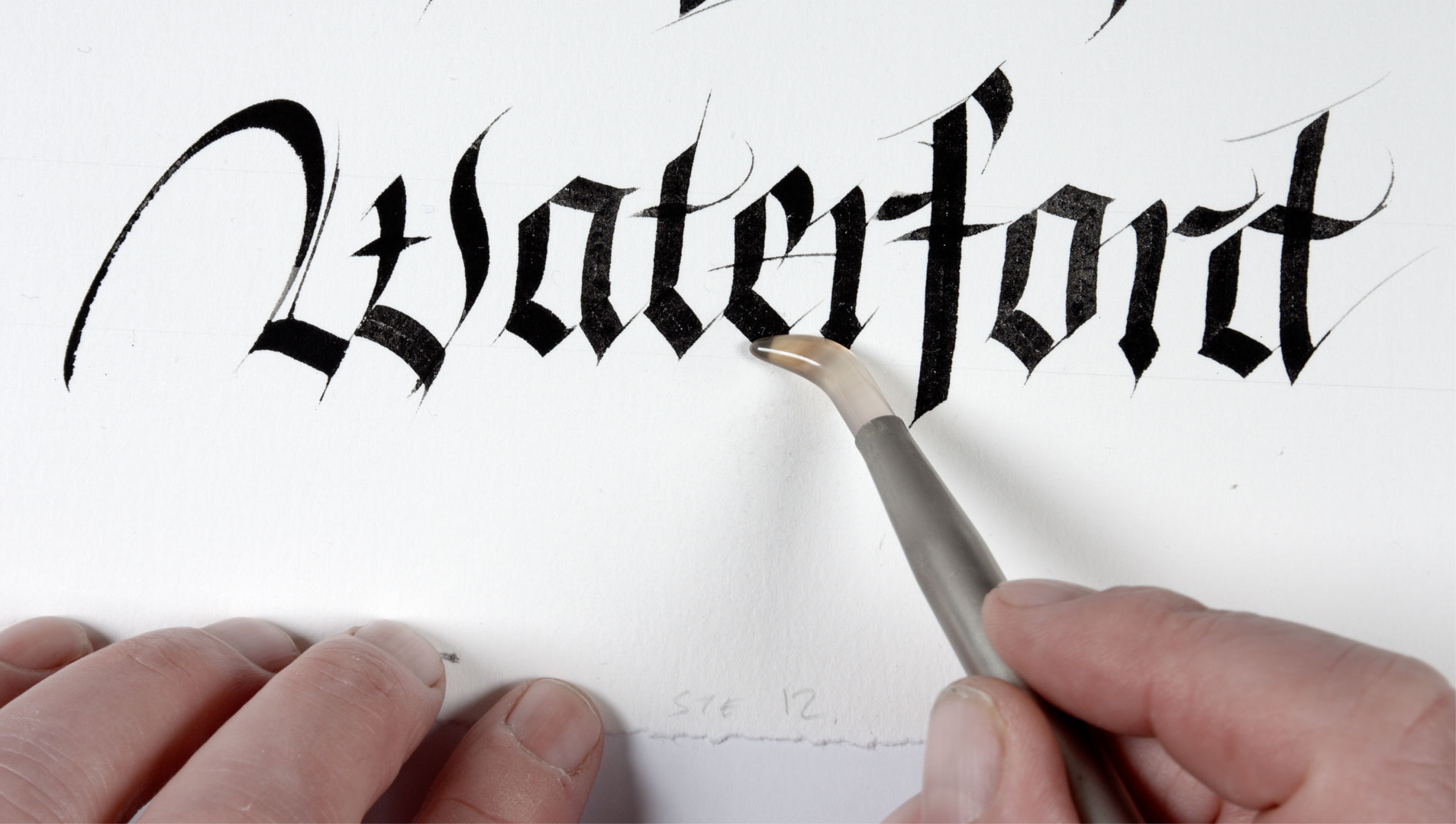 As we draw ever closer to the 850th anniversary of the historic marriage between Strongbow and Aoife we're back with another blog on the events which led to this famous union. Last week we looked at the abduction of Derbforgaill as the catalyst for the whole Anglo-Norman invasion, but this week we're looking at the exile of the King of Leinster which led to his meeting with a certain Anglo-Norman knight. Buckle up for this one, there are a lot of names and complicated politics!
In 1166 the High King of Ireland Muirchertach Mac Lochlainn was killed by his enemies and a new king ascended the throne. Mac Lochlainn had been king for ten years but much of his rule was consumed by a rivalry with the King of Connaught, Ruaidrí Ua Conchobair. Ua Conchobar had made an earlier attempt at taking the seat of High King in 1159 but Mac Lochlainn successfully resisted him He was less successful in resisting the Kingdom of Ulaid, in the North-Eastern corner of the island. As his closest neighbours, Mac Lochlainn was keen to make peace with them and swore an oath to do them no harm in 1166 before the Bishop of Armagh. In defiance of this oath that very same year he had the King of Ulaid captured and blinded. The outrage was immediate. Mac Lochlainn's allies all abandoned him but for a handful and he was quickly put to death.
Following this, Ruaidrí Ua Conchobair was made King and in one of his first acts as High King he authorised Tigernán Ua Ruairc to launch a campaign into Leinster. Ua Ruairc was the husband of Derbforgaill, who Diarmuid had allegedly kidnapped fourteen years earlier, and while this was the official reason for the campaign it is possible that the new High King saw Diarmuid as a threat and wanted him out of the way. Diarmuid and the Ua Conchobairs had been rivals since the 1130s, and in a time of political instability following the death of the previous King, Ruaidrí would have been keen to consolidate his rule.
Diarmuid was a ruthless and ambitious man and he pointedly refused to accept that his kingdom had been lost to him, and immediately set about making plans for his triumphant return. After his downfall, Mac Murchada fled to Wales and went from there to England and eventually France in search of support. At Aquitaine he met King Henry II and after pleading his case to the monarch Henry offered him his support, but no men. The support of the King gave him the right to seek out mercenaries in England but no certainty of any success in that regard.
Diarmuid spent some time calling from house to house seeking men to join his cause. Such a man with a reputation for brutal ambition might have commanded a great deal of admiration but the risks of a campaign to retake a foreign kingdom were so great that few initially agreed to help him. Eventually he called at the home of an aging mercenary named Richard de Clare – a man who has gone down in history as Strongbow. He himself had lost quite a lot in recent years to the whims of a king. He had supported the wrong side during the civil war known as The Anarchy – a situation remarkably similar to Diarmuid who had backed the wrong King. The Anarchy was essentially a struggle for succession and after the death of King Henry I, there was a question over who should rule: Henry's daughter Matilda, or his nephew Stephen. Strongbow backed King Stephen in the war which raged from 1135 to 1153 and led to a widespread breakdown of law and order in England. It only ended in 1153 because Stephen agreed to accept Matilda's son (also named Henry) as his heir. King Henry II ascended the throne in 1154 and quickly unseated Strongbow as Earl of Pembroke, confiscating his lands in punishment for his lack of support. When these two men met for the first time in the 1160s it may have felt almost like looking in a mirror, and Strongbow agreed to help the deposed King, along with other Anglo-Norman warriors Robert Fitzstephen, Maurice Fitzgerald and Robert de Barry.
Diarmuid had little to offer by way of payment for their services, having been displaced as king and forced to pay Tigernach Ua Ruairc 100 ounces of gold for the kidnapping of his wife fourteen years earlier. One thing he did have was his children – and in particular his daughter, Aoife whose hand could be offered in exchange for mercenary services. Aoife was the daughter of Mac Murchada's second wife; Mór iníon Muirchertaig, she was an extremely educated woman, and would have made an attractive prospect for a wife. However it is possible that Strongbow was in it for much more than a life partner, and probably saw the campaign as a chance for the revival of his own fortunes. Succession was more complicated in Ireland than it was in England, and marriage to Aoife would give Strongbow a claim to the throne of Leinster someday. Ireland offered a number of opportunities for Strongbow, who was then about forty and getting no closer to regaining his lands and titles.
With the bargain made, Mac Murchada led the advance party into Ireland in 1167 and with the help of his new forces he retook the town of Wexford with relative ease. Once Wexford had been taken they settled there are waited for Strongbow or the rest of his forces to arrive, and for the real work to begin.
Check back next week for the whole story of the invasion – and of course, the marriage itself!
Read the blog here with imagery: https://waterfordtreasures.wixsite.com/wattreasuresblog/post/the-exile-of-diarmuid-mac-murchada?fbclid=IwAR1m8yOu1yZjXdvB3mNOAph5_2cHLdAYztdCfKAS9GGWrTOwCyAKUr2r-wY
#LoveWaterford #KeepDiscovering #History #Marriage