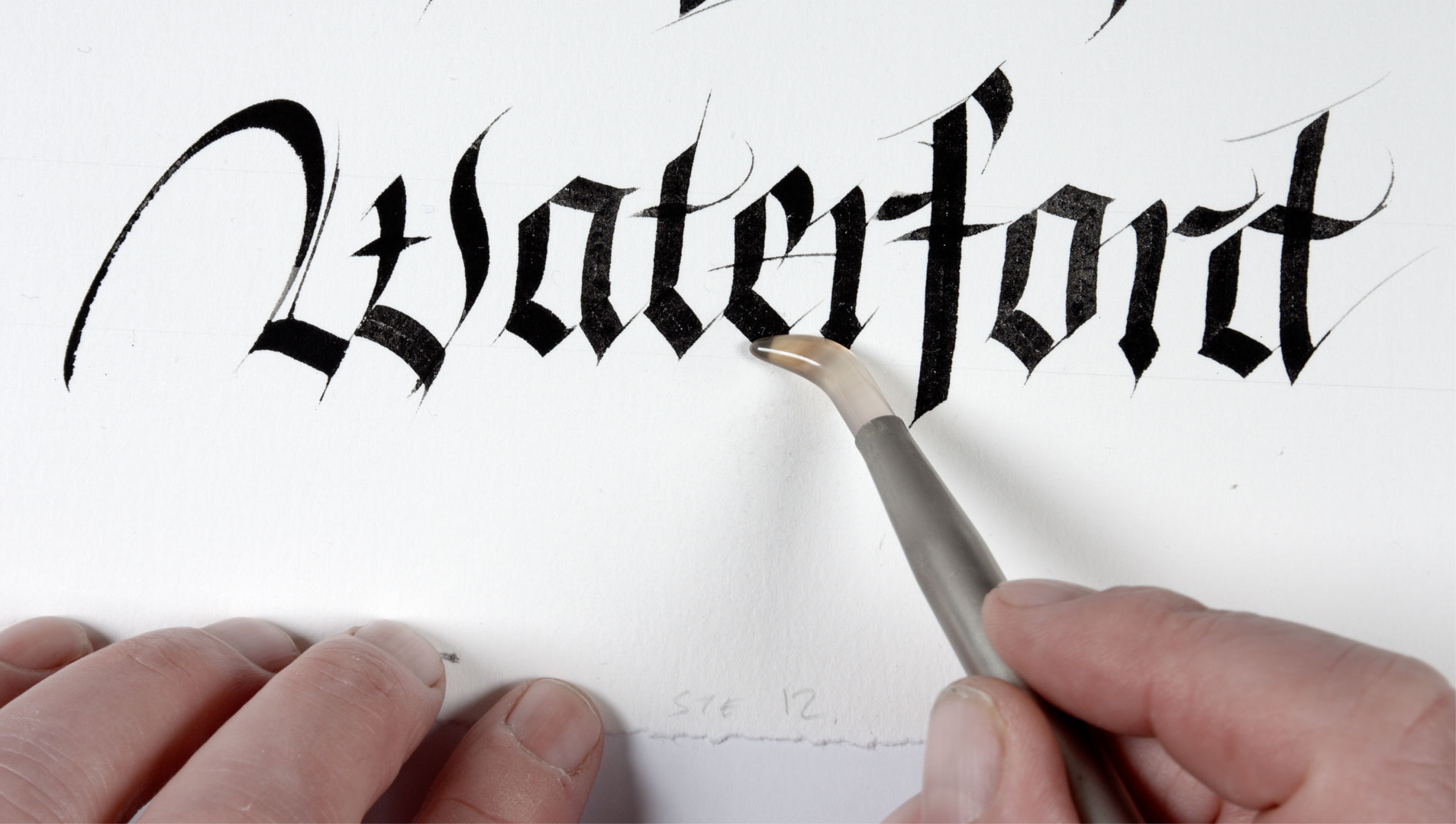 Last week the world said goodbye to one of our greatest performers and an icon of the Showband scene: Brendan Bowyer. As a native of Waterford many people have fond memories of Bowyer and the Royal Showband so for today's blog we would like to look back on some of the high points of his long career as an entertainer both in Ireland and abroad.
Bowyer was born on October 12th 1938 and along with the other members of the Royal Showband grew up in Waterford in the 1940s. Brendan was born into a family of classical musicians and so his fascination with the scene was part of a totally natural childhood. As a teenager though everything changed for Brendan when he first heard the sound of Elvis Presley's Heartbreak Hotel. It was a totally new sound both in terms of the music and Elvis's voice – Rock and Roll had officially come to Waterford and everyone wanted a piece. Most families didn't have a television so the only way to hear new music from the likes of Elvis was Radio Luxembourg – this being the era of pirate radio. Young Brendan was hooked and began practicing the songs along with those of his other early influences, Johnny Ray and Frankie Lane. Equipped with his voice, his confidence and his Elvis-inspired moves he quickly found himself swarmed with attention at the local tennis club dances and an idea formed in his young mind – he might not be able to become Elvis, but he could certainly become Ireland's answer to him!
The Royal Showband was formed with Bowyer as a frontman in 1957 around the time that the Big Bands of the 1940s and 50s were transitioning to slightly wilder and more fashionable Showbands. They were called showbands because they wanted to do more than simply play music while young people danced, they wanted to entertain. Many showbands were so called because aside from the music they performed skits and themed their performances for young audiences who in many cases had walked or biked several miles to the dance halls to hear them play. For the first few years though the Royal Showband struggled and Bowyer and fellow member Tom Dunphy elected to keep their day jobs in the local Waterford Paper Mill while they toured the country's dance halls, gradually though, the band saw more and more success both in Ireland and Britain. Their first major breakthrough though came in 1963 when the band's single Kiss Me Quick became the first song by an Irish artist to top the Irish singles chart. The Royal Showband became a sensation. Two years later the band released their most popular and best-known song, The Hucklebuck which would go on to spend seven weeks at the top of the charts and enjoyed popularity as far away as Australia.
The Hucklebuck was one of those rare phenomenons where the performance itself ensured the success as much as the song as the dance craze swept the nation. Today this is more common with the rise of social media and video platforms but in 1965 it was the charismatic performance of Brendan Bowyer and their dancers which saw teenagers up and down the country doing 'The Hucklebuck' with wild abandon.
At the height of their career the Royal Showband began touring professionally outside of Ireland and on April 2nd of 1962 they headlined a show in the Liverpool Empire. There, a local band by the name of The Beatles was selected to open for the Royal Showband and to warm up the crowd for them. Six months later the Beatles released 'Love Me Do' and the rest is history – as Bowyer pointed out afterwards, it was probably one of the last times the Beatles ever opened for anyone. The Royal Showband were the most popular Irish act to ever exist and over the course of the 1960s as the music got louder and the skirts got shorter, the band pocketed eight successive number one singles. Towards the end of the 1960s the band stopped touring Ireland so much and some began to grow restless. When word got out that Brendan was growing disillusioned with the Royal Showband, the offers for a solo career came flooding in. Bowyer was tempted and even signed one contract (which later ended in a nasty lawsuit) though the other members persuaded him to stay by offering him an extra half-share in the band. Brendan would later cite this moment as the beginning of the end – up to this point they had been a group of friends from Waterford who were all on equal footing, but that half-share changed everything. The band would go on to break up and Brendan and fellow member Tom Dunphy formed The Big Eight, a new showband which spent six months performing in Las Vegas and six months touring the big dance halls in Ireland.
In the 1970s though Bowyer took up a more permanent residency in Las Vegas where he fine-tuned his Elvis impersonation and began doing shows at some of the major theatres in that city, including The Stardust. Bowyer was a huge success in Vegas and despite a the slew of Elvis impersonators at work, since Bowyer sang his own songs as well as Elvis's and as he actually sounded nothing like him, Elvis himself became a fan. The King attended several of Bowyer's performances and on one particularly memorable occasion Bowyer actually caught Elvis impersonating him impersonating Elvis! It was a complete fairy-tale in which Bowyer had gone from a young boy at home in Waterford idolising Elvis to a man who had drinks with him in his hotel room and could even call him a friend. While the two drifted apart in the years beforehand, on Elvis's untimely death in 1977 Bowyer returned to Ireland with the single Thank you Elvis, a tribute to the man who had inspired his career.
So did the trappings of fame ever get to Bowyer? He was always careful to confirm that in Ireland the drugs aspect of 'Sex, drugs and rock and roll' was conspicuously absent (though he did once eat a marijuana cake) and that it was alcohol instead which became the chosen poison for many of Ireland's best performers. Brendan was never shy about admitting that a difficult life of touring and performing gave him an alcohol problem (Worsened by the tragic death of his long-term friend Tom Dunphy in 1975) which he struggled for a long time to kick. In 1983 though a car accident gave him the necessary jolt and he placed himself in a rehabilitation centre to kick the habit. Gambling too could be a problem for many artists living in Las Vegas – which was at that time controlled by the mob – but armed with the knowledge of his addictive personality Brendan managed to avoid further scandal in that regard.
In later years Bowyer came out of semi-retirement and began touring Ireland again with his daughter Aisling and a new band. He kept his tried and tested formula of performing his own hits blended with modern pop songs to varied and enthusiastic audiences. Aisling and Brendan together proved a popular pairing and in 2005 the two played to a 12,000 strong audience here in Waterford during the Tall Ships festival. Brendan Bowyer's talent, charisma and openness about his career, his trials and tribulations as well as his successes made him one of the most beloved entertainers in Irish history. It was this which allowed him to count himself among the small group of people (like Joe Dolan and Dickie Rock) that survived the passing of the showband era and went on to have successful careers long afterwards.
Ar dheis Dé go raibh a anam
Read the blog here with imagery: https://waterfordtreasures.wixsite.com/wattreasuresblog/post/the-show-stopping-chart-topping-career-of-brendan-bowyer?fbclid=IwAR27mPlA6p8BcDjRa8EXnD7aEio5Iafyeic_6LYf7JEm7_zDmeFG-5fdPAY