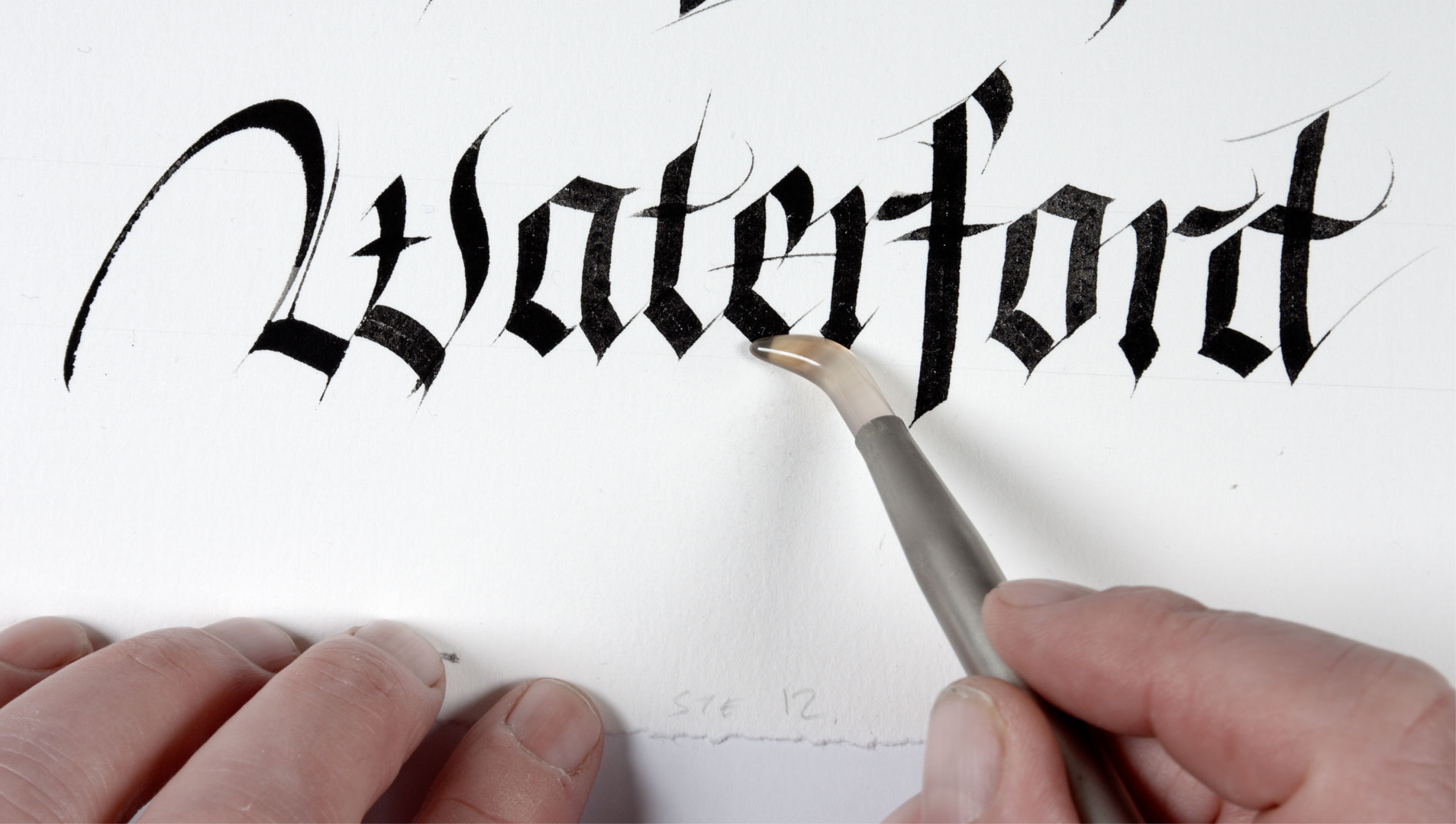 Ian Lumley handing over to Donnchadh O'Ceallachain of Waterford Treasures, his grandfather's service medals as 2nd Engineer on the SS Formby. At this time of year we remember the eighty three souls who perished when the SS Formby and SS Conningbeg were torpedoed by a German U-boat.
The S.S. FORMBY was launched in Dundee in 1914. On the weekend of the 15/16 December 1917 gale force winds with blizzards said to have been the worst in living memory were blowing in the Irish Sea and when the S.S. FORMBY failed to dock in Waterford as planned on Sunday morning the 16th it was assumed she was delayed because of the bad weather. With still no sighting of her by Monday 17th it was hoped that she had hove to, or sheltered somewhere during the worst of the storm. The S.S. FORMBY was equipped with wireless and allowing for war time restrictions on broadcasting, word of her whereabouts should have arrived at the company's office in Waterford. By Monday evening the worst was feared.
Very little wreckage was ever found and only one body that of the S.S. FORMBY stewardess was washed ashore. A bottle containing message which read "We will never reach the Hook" (the lighthouse at the entrance to Waterford harbour) with a signature which could have been Jack or Jock was washed up on the Wexford shore. The signature could not be positively identified as that of any crew member. If it had been identified as that of a crew member then it could have placed a question mark over an early decision to award the War Loss Pension. The official who presented the note for possible identification was of the opinion that if the note originated on one of the ships it might be an indication that the ship was in difficulties and later foundered in the great gale. If this was so, the loss could have been deemed as an "Act of God" and War Loss Pensions would not have been awarded. An enquiry was held on the 23rd January 1918 and both ships were posted missing Presumed Torpedoed. The relatives had to wait many years before the authorities accepted that the ships had been torpedoed by a U- Boat.
The lives lost on the S.S. FORMBY totalled 39 (37 crew and 2 passengers), 32 crew members and the 2 passengers came from the counties of Waterford, Kilkenny and Wexford.