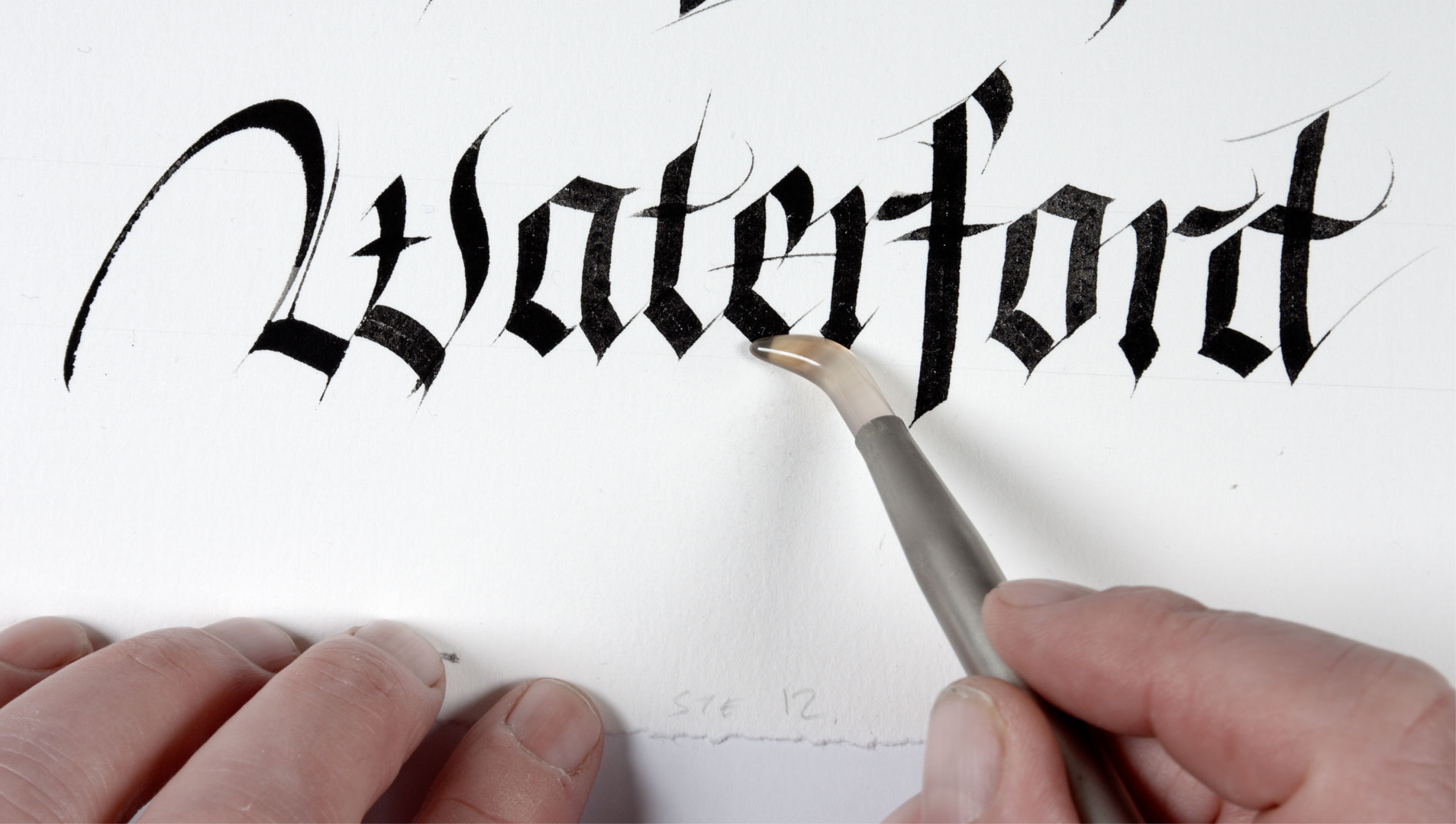 Waterford's Medieval Statues – The Nursing Madonna.
For people living in the Middle Ages churches were truly places of wonder. While most lived in dark, damp, overcrowded houses, churches were places of splendour, with space, light and great beauty. The church ceremonies held in flickering candle light and clouds of smoke from burning incense, with the priests and other religious dressed in magnificent vestments and chanting the liturgy in Latin, were like pieces of theatre.
Central to medieval Christianity was the belief that artistic ability was a gift from God and that it was both right and fitting for artists to use their talents to create objects be it architecturally beautiful church buildings, paintings or sculptures for the greater glory of God. It is no wonder therefore that throughout the medieval period the Church was the main patron of the arts and of artists.
The interiors of church buildings were sumptuously decorated – with paved floors, exquisitely decorated altars and stained glass windows. Finely-carved statues were very common in churches and were the focus of prayer and devotion. Often statues had their own shrines or small altars, decorated with flowers and candles. In Waterford like in other European cities each guild of craftsmen had its own patron saint and very often it was the responsibility of these guilds to pay for the upkeep of the shrines.
The most important collection of medieval statues to survive in Ireland today is on display at the Medieval Museum in Waterford. These statues were originally commissioned for the many churches in the city.
One of the statues on display in the Medieval Museum is the deeply unusual 'Waterford Madonna'. The Waterford nursing Madonna carved from a single block of oak, dates from the 14th century, a time when the Power family, Barons of Dunhill built the Lady Chapel in the Franciscan Friary. It is probable that this statue was commissioned for that chapel. A distinctive feature of the statue is the buttons on her sleeves and on the opened bodice. Buttons were a 14th century innovation. The Madonna wears a crown and is giving the infant Jesus one breast that is placed in the middle of her chest. This statue emphasises the humanity of Mary as the Mother of God and was a very important part of popular piety in the late Middle Ages and is a very rare survival from this period.
The Waterford collection of medieval statues is truly unique. That this collection survived the upheaval and destruction caused by the religious wars of the 17th century is indeed remarkable and is a testament to the people of Waterford who preserved these wonderful examples of medieval artistic endeavour.